On private trip to Israel, Vijai seeks cooperation in agricultural sector
16th May 2019, 03:43 Hrs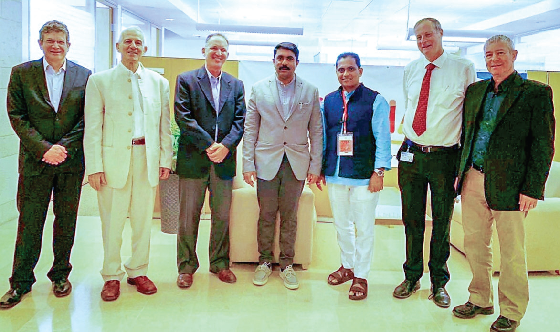 the goan I network
MARGAO
Goa Forward Party chief and Deputy Chief Minister Vijai Sardesai, who is on a private trip to Jerusalem in Israel, called on the officials of Foreign Affairs Ministry to discuss ties between Goa and Israel.
Sardesai was received on Wednesday at Israel Ministry of Foreign Affairs in Jerusalem.
A statement issued from the Deputy Chief Minister's office stated that discussion on concrete project of cooperation between Goa and Israel took place with the head of MASHAV, Israel's agency of international development cooperation, Gil Haskel, deputy head Yuval Fuchs, Director Overseas Program Daniel Zonshine and Director of South East Asia Yaron Mayer.
Senior official, decision makers of ministry participated in the meeting.
Sardesai will be holding more meetings and official visits to be added to his private tour.
The Deputy Chief Minister is keen on getting agro technology to take agriculture forward in Goa, the statement stated, adding that the agenda was followed and highly appreciated by the authorities in the Israel Ministry of
Agriculture.
Related news