I will prove myself within 3 years: Joshua
15th April 2019, 05:23 Hrs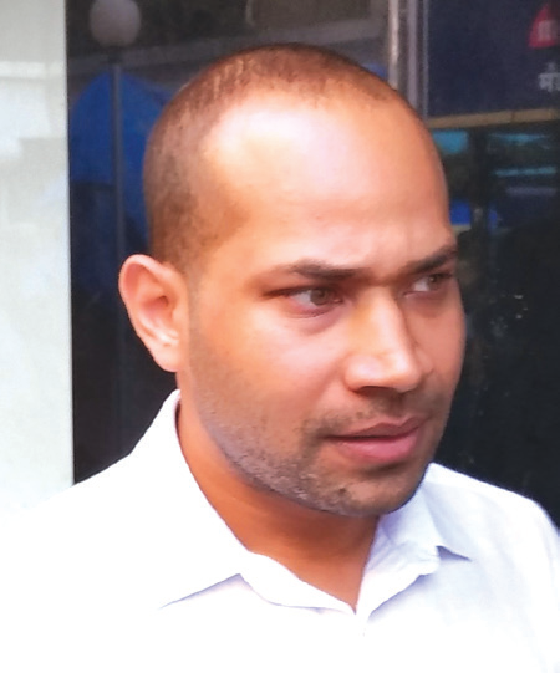 -------------------------------
Why did you decide to contest the Mapusa bypoll?
I had taken the decision to contest the bypoll so that I could complete the pending projects of my father in the next three years. I have made it clear that if I fail to perform the duties of an MLA, I will not contest elections again.
People want me to take up the key projects of Ravindra Bhavan and Mapusa bus stand on priority basis and execute them. They are confident that I can complete these projects. I will strive to complete these projects during the next three years and prove my mettle.
What has been the response to your poll campaign in Mapusa constituency?
The people of Mapusa can connect with me and I have been getting overwhelming response from people when I visit their houses during my election campaign. They have invited me into their homes with a warm welcome and some have even cried when the topic of my father comes up during discussions. This indicates how much the people adored my father.
I have, so far, completed campaigning in Wards 1, 3, 4, 5, 6, 9, 11, 12, 14, 15, 16, 17 and 18. I will complete campaigning in remaining wards during the next 2-3 days. The BJP karyakartas, youth and people of Mapusa are with me and hence, I am fully confident that I will get elected with the same or even a greater margin that my father had secured in the 2017 election.
As a young candidate, how have you been able to connect with the youth of Mapusa?
For the first time, I have seen a positive attitude among youth towards me in this election. Previously, the youth were not so enthusiastic about election campaigns. Whenever a candidate would visit homes, the youth would send their parents to meet the candidate. Now for the first time, I find that the youth have been supporting me wholeheartedly. When I visit houses, the youth come out and talk to me freely and at length. The youth claim they can connect with me and say they have seen me on TV and in newspapers.
How would you respond to opponents who claim you have done little development in your ward in Mapusa?
My opponents allege that I have done nothing in my ward as councillor during the last three years, which is not true. The Mapusa Municipal Council gives Rs 10 lakh annually to each councillor for development works in his/her ward. One can complete only 2 small projects within Rs 10 lakh. Then, the councillor has to wait for another budget of the MMC for more allocation of funds.
That said, people from my ward are fully aware of development works undertaken by me in my ward. Hence, allegations by my opponents will not have any effect on my voters. The people of Mapusa are with me. If elected, I will certainly fulfil the aspirations of the electorate.
Your opponent, Sudhir Kandolkar, claims it was his right to get the BJP ticket for the Mapusa bypoll.
Congress candidate Sudhir Kandolkar, claims that my father had asked him to be his successor. But to my knowledge, neither in my presence nor in front of other councillors, did my father ever speak about his successor. To what extent Kandolkar's claim is true is known only to Kandolkar and my late father.
In fact, Kandolkar was requested by fellow councillors not to contest the Mapusa bypoll, but he remained firm in his decision. I have been given to understand that Kandolkar had made up his mind to contest long before the bypoll. He is a defector who has betrayed the BJP.
Related news