Mormugao Cong women leaders demand LS ticket to Pratima
16th March 2019, 03:50 Hrs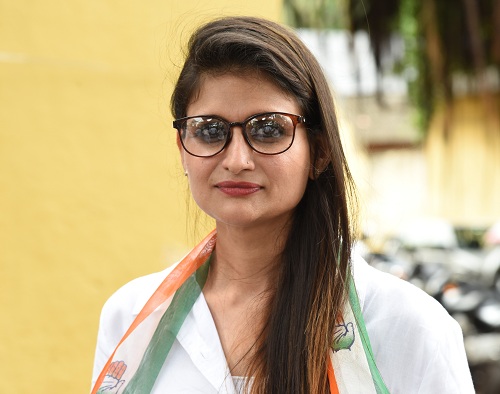 the goan I network
VASCO
A number of Congress women leaders have demanded that the GPCC declare GPCC Mahila President Adv Pratima Coutinho as the party candidate to contest against the BJP for the South Goa Lok Sabha polls.
Their demands come in the wake of finalising the party's candidate by a special committee on Saturday afternoon.
Sources said the party candidate will be finalised in New Delhi by the special five-member central election committee comprising GPCC President Girish Chodankar, Opposition Leader Chandrakant Kavlekar, Congress Goa Desk incharge Dr Chella Kumar, Amit Deshmukh and Venu Gopalan.
Speaking to reporters, Mormugao woman Congress Leader and former Vasco Councillor Shanti Mandrekar said by choosing a woman candidate, the Congress would set an example which could also help Congress in the North.
"We have had Indira Gandhi as the prime minister, Sonia Gandhi leading the party, Priyanka Gandhi joining the party and as such, it goes to show that women must indeed be given an opportunity to participate in mainstream politics. We have a capable woman in Pratima Coutinho, who is a fresh face and a youth leader and we demand that she be given the candidature," said Mandrekar.
Sultana Shaikh, another Congress woman leader from Cortalim, said Congress legislators from South Goa would support Pratima as a candidate for the LS
elections.
"We feel Pratima is one person who has had excellent rapport and relations with all leaders, legislators and grass root workers and as such if she is given the candidature, she will win the seat for Congress in the South," said Shaikh.
Suchita Shirodkar, a Congress woman leader from Dabolim, claimed that Pratima Coutinho has been the only youth congress leader to have been denied the party ticket to contest the elections.
"All previous youth Congress heads were given a chance to contest elections, be it Girish Chodankar, Sankalp Amonkar, Xavier Fialho or Valanka Alemao. Pratima was also the youth Congress president and now she is the GPCC Mahila President. We need a new young face and Coutinho should be given the party ticket," said Shirodkar.
Related news