After plaint is made, complainant must pursue it within a week with nodal officer: Martins
On World Consumer Rights' Day celebrated around the world on March 15, Aliya Abreu from 'The Goan' catches up with consumer rights activist and co-ordinator of Goa Consumer Action Network (GOACAN) Roland Martins who has been fighting for consumer rights in Goa for several years. 'The Goan' also specifically focused on good roads as a right of the taxpayer. With monsoons a little over two months away, the roads in the capital city leaves much to be desired, even after numerous promises from PWD Minister Sudin Dhavalikar that road works would be undertaken from November 15, 2018
15th March 2019, 02:40 Hrs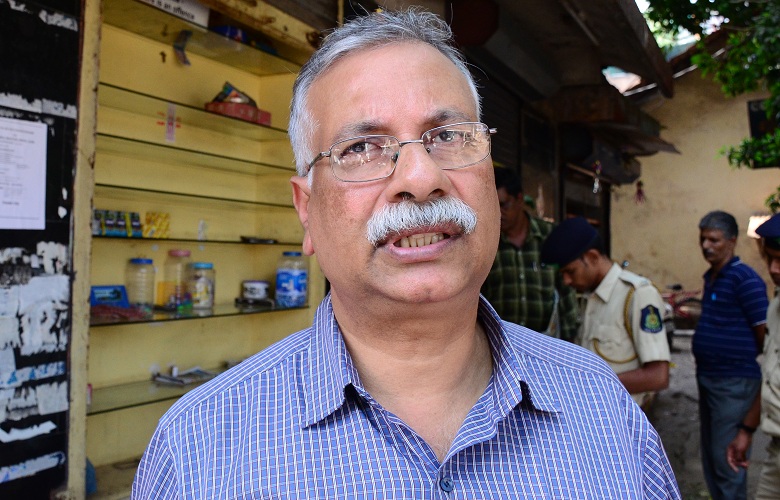 TG: What is the importance of consumers speaking up for their rights?
RM: It is extremely important. Unless consumers complain, they are not going to get a response. There are consumer complaint books, boxes, helplines and email IDs for different goods and services. After a complaint is made, the complainant must pursue the same within a week with the nodal officer or customer care manager concerned. Asserting your right as a consumer is of the utmost importance.
TG: On an average what is the percentage of people in Goa who are aware of their consumer rights?
RM: Only 20% of the population is aware of their consumer rights in general. But more people are aware of their specific rights when it comes to goods or services like say banking or LPG cylinders.
TG: Do citizens have the right to good and pot-hole free roads since they pay road tax?
RM: Yes, as it amounts to 'deficiency in service.'
TG: In what way can citizens complain if roads in their area are not good?
RM: A consumer can approach any redressal agency to complain like the Amenities Committee in the Village Panchayat, a Panchayat member, the Municipal Engineer (ME) in a Council, the Ward Councillor, or the Assistant Engineer (Roads) of the PWD. If the complainant is not satisfied with the response he/she gets, he/she can approach the Consumer Concilliation Committee of the Department of Civil Supplies and Consumer Affairs (DCSCA).
TG: How many people approach GOACAN with their complaints with regard to goods and services?
RM: We receive a minimum of two calls or emails daily.
TG: In what way can citizens improve their knowledge of their rights as consumer?
RM: Citizens must 'Read their Rights and Write their Complaints', that is the focus of the GOACAN Consumer Literacy Campaign. Consumers must carry out regular reviews of all goods and services used for updates on MRP, GST, bills, warranty, after-sales service, safety standards, etc. For government departments, consumers can visit the websites and check out the 'Citizens Charter.' For other products and services, they can also visit websites and attend 'Customer Meetings.' Parents can encourage their children studying in high schools, HSSs and colleges in Goa to get in touch with the Consumer Welfare Clubs or Cells (CWC) for consumer information updates and on how to file complaints. There are 120 CWCs on campuses in Goa. Consumers can get in touch with GOACAN on email goacancomplaintscell@gmail.com and by post to GOACAN Complaints Cell, Post Box 187, Margao Goa 403 601.
Related news