Luizinho steers clear of 'Mahadev' question
Story: the |

goan

|
13th January 2019, 01:23 Hrs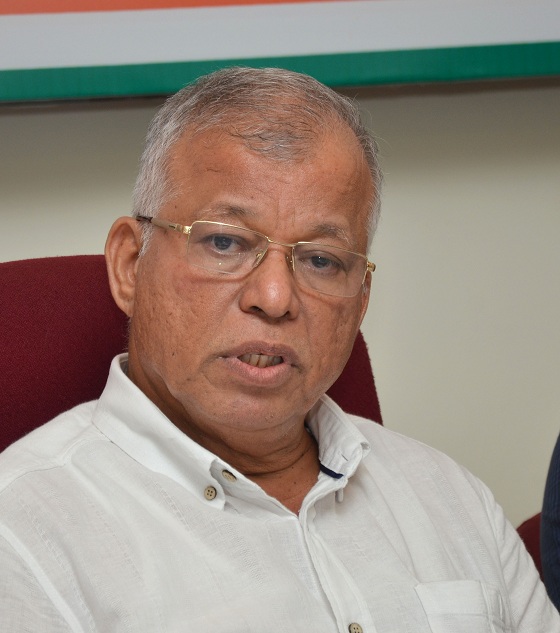 MARGAO
Former chief minister and Navelim Congress MLA Luizinho Faleiro on Saturday steered himself clear on the question of BJP leader Mahadev Naik emerging as the Congress candidate for the Shiroda by-poll, offering no comment and asserting that he does not interfere in the decision-making of the Pradesh Congress Committee.
He said as far as the Shiroda by-poll and Mahadev Naik's candidature were concerned he had no idea. "I don't interfere. When I was the GPCC president, I used to take decisions but now I am the AICC general secretary and I don't take decisions at this level," he added.
When asked whether the Congress party should borrow candidates for the ensuing by-polls instead of shortlisting a candidate from the party cadre, Faleiro said, "Ideally, every political party's responsibility is not just to contest an election, but to build good and responsible young leaders. It is not very easy to build leaders. You have to nurture the leadership and it takes time. In the absence of good and quality leaders, parties tend to borrow and take leadership from outside, thereby resorting to defections."
While underscoring the need to build good and quality leaders at the panchayat, Zilla Panchayat and at the state level, Faleiro, however, regretted that such a thing is not happening today, saying "what is happening now are jumlas'. He refused to comment on reports doing the rounds that BJP leader Mahadev Naik may be borrowed by the party for the Shiroda by-poll.
Related news