Activist calls for citizens audit to curb malpractices, weed out graft
11th January 2019, 03:18 Hrs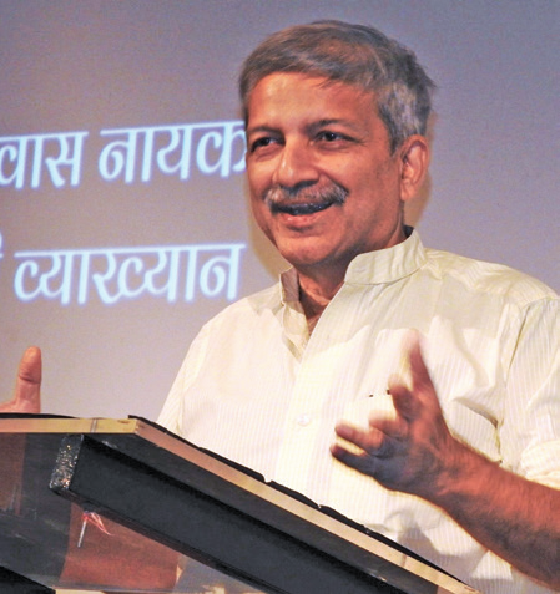 the goan I network
MARGAO
Well-known social activist, Mayank Gandhi on Thursday called for a "Citizens Audit" as well as decentralisation of power to check corruption and bring accountability in the bureaucracy to take the country on the right path of development.
Delivering a lecture on the topic "India lives in its villages – nation building by transforming Rural India", organised by Gomant Vidya Niketan as part of the Vichar Vedh lecture series, Gandhi, who is a science as well as management graduate and a deeply committed activist wedded to the idea of a better India, further said that only employment of technology will enable the citizens to rein in on the bureaucracy in the country.
"There should be a citizens audit to curb malpractices and weed out corruption. Unless the citizens groups are given the green signal, no contractor should be paid their money concerning any project," he said.
Saying that all is not too well with the lower rungs of Judiciary in the country, Gandhi also hit out at the bureaucracy, the media, NGOs and the political class for the present state of affairs. "I would not like to criticise the Judiciary at the level of the Supreme Court and the High Court, but certainly at the lower levels, as all is not too well. Corruption at the bureaucracy has reached a high with no accountability and responsibility. Unless there is a technology, citizens will not be able to rein in on the bureaucracy," he said.
An urban planner, offering advice to many countries, before he quit his profession to go to the rural areas of Maharashtra in the Beed taluka, Gandhi said he wanted to build a model village to be replicated in other parts of the country. "I wanted to make the people self-reliant. And, my team had been successful in our mission in the 15 villages coming in the Beed taluka in Marathwada district," he said, while giving an account of the works carried out in the rain-hit areas of the taluka.
Gandhi, who has now moved to Mumbai, is now working with his team in a number of areas, including hospitals, which have been denying admissions to the poor patients despite availing various government benefits.
Related news