Colva roads set for facelift, hot-mixing works launched
07th December 2018, 05:45 Hrs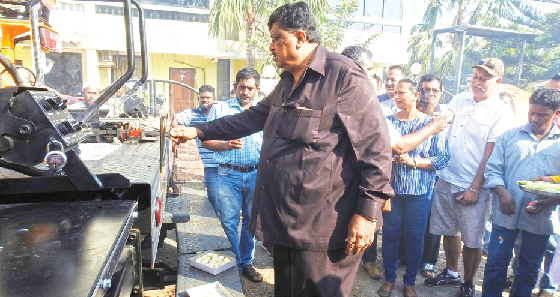 the goan I network
MARGAO
Benaulim MLA Churchill Alemao on Thursday launched road hot-mixing works in Colva village at a cost of Rs 3.5 crore, expected to be complete before Christmas.
The works will cover most of the main and interior roads in the coastal village, with the MLA urging the people to give their NOC to take up the remaining roads.
He later told the media, that the existing roads in most of the wards in Colva panchayat area will be taken up for hot-mixing under the scheme. He, however, said that many a road left out from this work will be taken up under the urgency scheme. "I appeal to the people to give their NOC to bring the remaining roads under hot-mixing. If the people want hot-mixed roads, they should volunteer and given their NOC. I will not even take an inch of a road with me," he said.
The Benaulim MLA thanked the PWD team comprising of Executive Engineer, Agnelo Barros, Armstrong and Leslie for their cooperation and preparing the estimates without any delay.
Related news