Vasco MLA appointed MPDA chairman; all Mormugao MLAs in committee
09th November 2018, 03:08 Hrs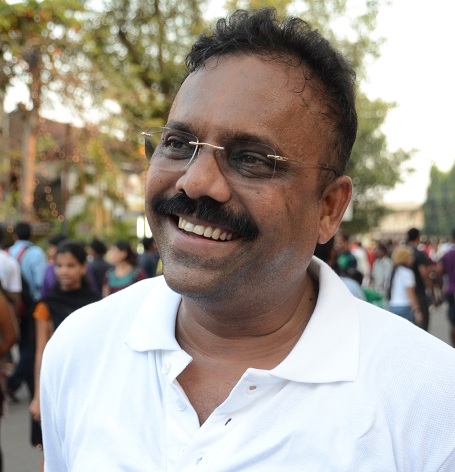 the goan I network
VASCO
After a prolonged gap of about 18 months, the Mormugao Planning and Development Authority (MPDA) finally got its new chairman in the form of Vasco MLA Carlos Almeida.
In a notification on Wednesday, all 4 Mormugao MLAs have also been included in the newly constituted 12-member MPDA committee headed by Almeida.
Besides Carlos as Chairman, the members of the MPDA are Mormugao MLA Milind Naik, Dabolim MLA Mauvin Godinho, Cortalim MLA Alina Saldanha, Vasco Councillor Leo Rodrigues, Ravi Luis, Achut Naik, Anita Thorat, Architect Raj Bhandare, Chicalim Dy Sarpanch Kamla Prasad Yadav and MMC Chairperson Kritesh Gaonkar. Mormugao town planner Vertika Dagur is the member secretary.
It may be recalled that Carlos was the former chairman of MPDA till the assembly elections were declared in 2017 and election code of conduct was enforced.
Since then, several projects worth crores of rupees had been struggling for approvals, till the MPDA finally began operating with member secretary and the chief town planner.
However, the Bombay High Court at Goa recently issued notice on quo-warranto petition filed by Edwin Mascarenhas from Chicalim challenging the appointment of Rajesh Naik, Chief Town Planner (Planning) as chairman of MPDA.
Advocate C A Ferreira appearing for Mascarenhas contended that the MPDA is required to be a multi-membered body, but was being run alone by the Member Secretary and Chief town planner, which he claimed, was illegal without due constitution
of the PDA.


Mormugao BJP MLAs rewarded for getting numbers to form govt
VASCO: When a number of senior BJP leaders had lost assembly elections in 2017, Mormugao taluka was the jewel in BJP crown having secured all four seats in the assembly polls.
The success of the BJP MLAs in Mormugao taluka enabled BJP to secure the vital numbers and eventually join hands with coalition partners to form the government.
All four BJP MLAs in Mormugao taluka have been rewarded for their success.
While Dabolim MLA Mauvin Godinho is the panchayats minister, Mormugao MLA Milind Naik was recently elevated as the urban development minister.
Vasco MLA, who has been KTC chairman for a while, was on Wednesday appointed chairperson of MPDA. Cortalim MLA Alina Saldanha heads the Rehabilitation board department.
Mormugao is the only taluka to have all four of its MLAs either serving as ministers or heads of corporations. In addition, the Mormugao Municipal Council is also controlled by the BJP.
Related news