After Subash, Sopte also rewarded with corporation chairmanship
Former Mandrem MLA will now head Goa Tourism Development corporation
09th November 2018, 03:54 Hrs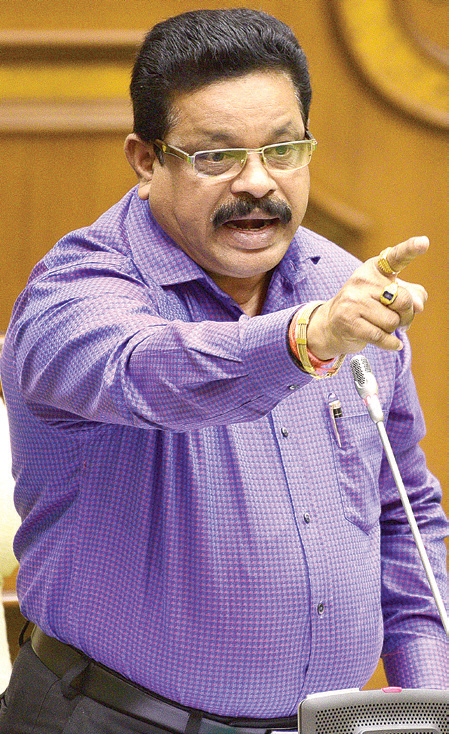 the goan I network
PANAJI
After Subhash Shirodkar was appointed chairman of the prized Economic Development Corporation, the BJP-led coalition government has rewarded the second defector from the Congress - Dayanand Sopte - by appointing him chairman of the cash-rich Goa Tourism Development Corporation (GTDC).
Sopte and Shirodkar, who represented Mandrem and Shiroda constituencies respectively, have since resigned as MLAs as well as the Congress party to join the ruling BJP in September. The move was said to be aimed at stripping the Opposition party of its status as single-largest party in the 40-member Goa House.
Shirodkar had last week taken charge as chairman of EDC another coveted state-owned corporation. Former Panaji MLA, Siddharth Kuncolienkar, had to vacate the position to make way for Shirodkar.
In the case of GTDC, Power Minister Nilesh Cabral was holding the chairman's post before he was elevated to the cabinet. Cabral continued to hold the position but now vacated it for Sopte,
Handing over charge to Sopte in the presence of Shirodkar at the GTDC office, Cabral said he would initially assist the new chairman to complete works already set in motion.
Pointing out that GTDC chairman is an important post to take tourism forward, Cabral advised Sopte to concentrate equally on GTDC although he will be busy campaigning in Mandrem for the impending bye-polls.
Sopte was expecting this appointment and had already told his supporters.
Anticipating Sopte's entry in the corporation, a member of the BoD and a political opponent, Jit Arolkar has quit a few days ago.
Sopte said, he will work to better Goa as a tourist destination. "Building world-class tourist facilities will be our priority," he said and thanked his supporters from Mandrem.
When asked how he will coordinate work with his political critic and Tourism Minister Babu Azgaonkar, Sopte said Azgaonkar has wished him well when contacted on phone. He said, the political differences between them will not impede tourism-related development work.
"When in the Opposition we had to raise issues related to tourism of our constituency. Now I am in the ruling side. I will solve the issues by discussing with my senior leaders," Sopte said.
Related news