Now, locals want indefinite ban on liquor stores in Surla
Story: the |

goan

|
10th August 2018, 06:13 Hrs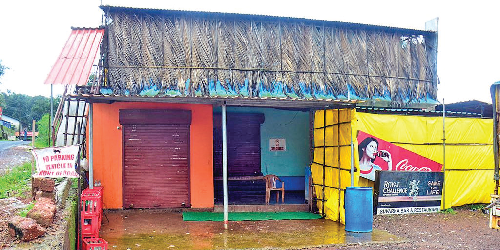 VALPOI
With the month-long ban on liquor stores operating in Surla-Sattari set to end on August 20, residents in Surla have convened a public meeting on August 12 in a bid to get residents and like-minded people to demand a permanent ban on liquor stores in the village.
The residents are determined to shut down all eight liquor stores in the village, after bitterly complaining about the unruly visitors who patronise the liquor outlets in Surla and have created a nuisance in the village.
They had submitted petitions to Chief Minister Manohar Parrikar, former chief minister and local MLA Pratapsing Rane, Health Minister and Valpoi MLA Vishwajit Rane and several government and police officials, demanding a shut down of the liquor shops in the village.
Responding to strong concerns by the residents, the North Goa collectorate issued directives to shut down all liquor stores operating in the village for one month, effective from July 20 to August 20.
While welcoming this temporary shutdown of liquor stores, the residents have, however, demanded an indefinite shutdown so that their concerns are permanently resolved.
In a bid to build pressure on the government, the residents have convened a public meeting with like-minded citizens on August 12 at 10 am.
"The order issued by the North Goa collector on the shutdown of liquor stores in Surla will end on August 20. After that, we are unclear about the government's position on the liquor stores in the village," said Surla Action Committee President Ganu Gaonkar. "All villagers are firm on the indefinite shut down of liquor stores in the village. Our mission is to make our village liquor-free permanently," he said.
Related news