'Boy's' revision application in desecration case quashed
Story: the |

goan

|
12th July 2018, 01:50 Hrs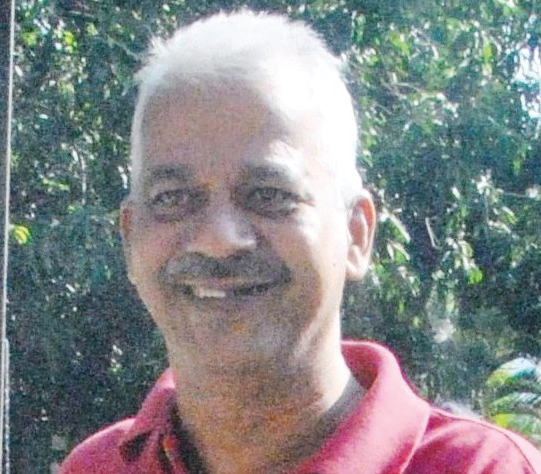 MARGAO
Francis "Boy" Pereira will have to stand for trial in the Tariyalo-Chandor cross desecration case as his revision application challenging the order of the Judicial Magistrate First Class, Margao, did not find favour with the South Goa Additional Sessions Court.
Additional Sessions court has dismissed Pereira's revision application, but with a direction to the trial court to get the witnesses summoned at the next date of hearing to expedite the trial in the case.
Pereira's lawyer, Adv Eric Coutinho, said the Additional Sessions Court, while dismissing the revision application, has directed the court to summon the witnesses in the case at the next date of hearing dated July 23, to ensure that the case is capped at the earliest.
While Pereira was discharged in as many as 11 desecration cases reported in Salcete taluka, his free run had finally ended in the Tariyalo Khuris desecration case after Judicial Magistrate First Class, Margao, Narayan Amonkar, rejected his plea for discharge and directed him to stand trial in the case.
In this case, the Maina-Curtorim police had charged the accused for desecrating the cross located near the Kushawati bridge at Cottta-Chandor on the intervening night of June 6 and 7, 2017, by using a hammer. He was accused of hurting the religious sentiments of the people and hence was charged under section 295, 297 and 427 of the IPC . While dismissing his application for discharge, Judge Narayan Amonkar pointed out that the investigating agency has claimed to have recovered the weapon, hammer, allegedly used in the commission of the offence. Judge Amonkar had further observed that discharge of the accused in other cases was immaterial in the instant case.
Francis was arrested by the Curchorem police in connection with the desecration of a cemetery last year. He was later taken into custody by the police at Cuncolim, Maina-Curtorim and Margao to probe a number of desecration cases reported in Salcete. The police, however, were left red-faced as Francis was discharged without trial in all the 11 cases, barring the Chandor Tariyalo Khuris case, where the JMFC had ordered framing of charges against him.
Related news