Furnish copy of Bismarque probe to petitioners: HC
Body of priest-turned-activist still awaits last rites
06th July 2018, 07:05 Hrs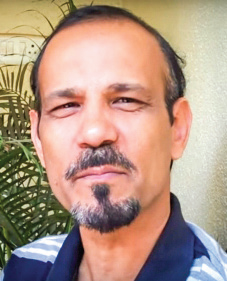 the goan I network
PANAJI
The mystery behind the death of priest-turned-activist Bismarque Dias in the backwaters of St Estevam village continues to linger in the Goan media space more then 32 months after it happened.
On Thursday, the Goa Bench of the Bombay High Court directed the Crime Branch to furnish a copy of the final report of their investigations to the three friends of Dias who had moved the court seeking a re-investigation after the police has closed it as a case of accidental death.
The High Court said, since the petitioners, Kennedy Afonso, Sudeep Dalvi and Sameer Kelekar, were the original complainants in the second FIR registered on the directions of the court, they should be given a copy of the final report.
The High Court also dismissed the trio's petition after nearly two years of court-monitored investigation by the Crime Branch which used to file quarterly reports of their probe's progress.
Recently, the High Court had rejected the plea of the former priest's family, seeking a Central Bureau of Investigation (CBI) probe into the case.
The family has till date refused to conduct the final rites claiming dissatisfaction with the way the case was handled by the government and the police.
Dias had in the last few years before his abrupt end on November 5, 2015, noticeably raised his voice against corruption and indiscriminate destruction of the state's delicate ecology through land-intensive projects.
He had also sensationally, but unsuccessfully contested the Cumbharjua seat in the 2012 Assembly Elections, something that was unthinkable and taboo for a Roman Catholic priest in Goa.
He had also voluntarily withdrawn from officiating as a priest, although the church authorities had not officially instituted any proceedings in his case.
Related news