Goa industrial sector's dark and powerless days
02nd July 2018, 07:50 Hrs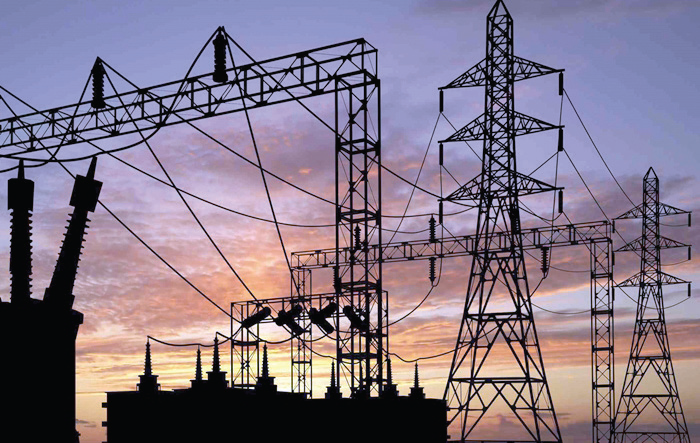 Karan Sehgal
Even as the state government has created much hype about promoting industries, it is unable to provide the most basic input required for manufacturing process – stable power supply.
Year after year, industries have complained of power cuts in summer and monsoon seasons, but, this year was particularly worse with several industrialists complaining that they have lost 25% of their production capacity due to power cuts.
Parag Joshi, managing partner, Jutex and Laminex, said, "Due to power cuts, things have gone totally haywire in Sancoale. The entire power distribution system is so old here. They (electricity department) take half a day to find a fault. We have lost 25-30% of production in June due to power cuts. Our machines are getting damaged."
"In Sancoale, we are facing 14 power breakdowns every day. This is when they have increased electricity charges. Our power bill has doubled," Joshi continued.
Joshi's companies manufacture polypropylene bags, which are used to package cement and fertilisers. The manufacturing process of such bags is continuous and even a two minute power break means that entire batch under production becomes useless.
Few days back, Rajkumar Kamat, president, Goa State Industries Association (GSIA) had said that nearly 25% of production was lost in the state due to power outages in the first half of June in the presence of Revenue Minister, Rohan Khaunte and Goa Industrial Development Corporation's (GIDC) Chairman, Glenn Ticlo.
Almost all industrialists blame old distribution network of cables and transformers for growing incidence of power cuts. Unlike other states, which have to divert a large chunk of their power supply to the agriculture sector, Goa doesn't face the same problem because agriculture forms much lesser share of the economy. Therefore, farming community's power demands in Goa are much lesser compared to other parts of India.
In other words, it is the residential and industrial consumers, who account for large share of power consumption in the state. In this context, state's failure to provide stable power to industries paints a rather embarassing picture for the entire administration.
Certain industrialists said that the power supply improved in June but was really bad in May. Praveen Blaggon, president, Honda Industrial Estate Association, said, "Pre-monsoon showers had badly hit power supply in our industrial estate. Then, due to thunderstorms, we had a full day power cut. But, the situation has improved to an extent in the last fifteen days."
"In the last fortnight, power goes for 10-15 minutes due to heavy rains. But, prior to that, we were having 6-8 hours long power cuts due to pre-monsoon showers," Blaggon continued.
The situation has improved but only relatively. The fundamental problem remains which is that the whole power infrastructure especially for the industries is really old. Even basic things like underground cabling has not been done at most industrial estates.
Few industrialists actually said that the Electricity Department's personnel help in whatever manner they can but their help doesn't mean much because the infrastructure like wires and transformers is very old.
The industries, which want absolutely no interruption in power supply, are the worst hit. Ganesh Shenoy, president, Corlim Industrial Estate Association, said, "We have injection moulding industries. They need the heating process to continue nonstop. They get badly affected if the heating process stops due to power cuts."
"At Corlim Industrial Estate, we face power cuts five times a day on an average. Those who can afford generators go for it," Shenoy added.
That's another issue in Goa. Most industrial units are really small and hence don't afford generators. Installing a generator means shelling out more funds, which they don't have. Such industries want the Electricity Department to get its act together.
Sunil Mehta from Chemtech Industries said, "The power scene is worse this year compared to earlier. We are facing both – power cuts and voltage fluctuations. From June 1st to 20th, we had three to four power cuts everyday. In the last one week, we had one or two power cuts per day. Sometimes power goes for an hour, at times for two hours. We are in the Phase-1 of Margao Industrial Estate. I think the situation in Phase-2 is even worse."
What has really pained the business community is the fact that quality of power supply, which was uneven till last year, has gone worse this year. The Electricity Department has not been able to address the problems so far.
On the top of it, power bills of industrial sector have increased. Sources also informed that Chief Minister, Manohar Parrikar, is aware of the issue of bad power supply to the industries. Given that the Electricity Department is of no major help, the industrialists are hoping that Parrikar will be able to sort out this issue for them.
It will be in the interest of the state if this issue is resolved. Otherwise, Goa's image as an investment destination for business community will take a severe beating.
Related news