Archives records to be preserved under Smart City project: Vijai
14th June 2018, 03:15 Hrs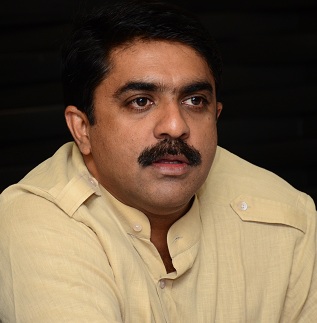 the goan I network
MARGAO
Asserting that the archives records will be preserved and protected for posterity with funding under the Smarty City project, Minister for Archives and Archaeology Vijai Sardesai has said the government will not allow its further destruction or tampering like it happened with Salcete's matriz records which were tampered to usurp land.
"People of Salcete very well know how certain people tampered with pages of Matriz records to take possession of land. This had happened in the early 90s when the PDA was first set up in South Goa," the Minister said, while asserting that he is committed to preserve the archives records by digitizing these under the Smart City project.
"Our archives department is the oldest in Asia. If not preserved, the records can be easily tampered which can affect the ownership of land in the state. However, the archives department has no funds to maintain these precious records and hence we have requested GSIDC Chairperson Sidharth Kuncalienkar to set up the Archives House in Panaji, which has been accepted," Sardesai said.
Saying that entire exercise of digitizing the archives records will involve a cost running into crores of rupees, the Minister said the government is going ahead with the digitization work to protect each and every record for posterity.
"I am thankful to Kuncalienkar, who was kind enough to accept my suggestion to protect the archives records under the Smart City project," he said, while saying that the government works as a cohesive unit, not really looking into whose domain a department falls.
Related news