Betalbatim rape case: Cops leave for Hyderabad with exhibits
13th June 2018, 03:48 Hrs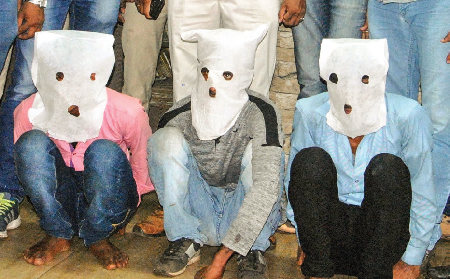 the goan I network
MARGAO
A Colva police team on Tuesday has left for Hyderabad with exhibits with evidence attached in the Betalbatim gangrape case.
Colva police station in-charge, PI Filomena Costa informed that the police team will submit all the evidence contained in the exhibits to the forensic laboratory which would help corroborate the evidence and help make a watertight case in the court.
The police are also expected to request the officials in charge of the Hyderabad laboratory to send the reports at the earliest to facilitate the Colva police to chargesheet the case in the court of law.
In fact, district Police chief, South Arvind Gawas had recently told the media that the Goa police will make a special request to the Hyderabad laboratory to submit the report at the earliest as the police have capped the investigations and are bracing up to file the chargesheet against the three accused.
The police has already completed the exercise of recording the statements of all the material witnesses in support of the case of the prosecution. The police has also dashed of a letter to the Sub-Divisional Magistrate, Margao to hold an identification parade of the three accused since the trio is now all in judicial custody.
Related news