Defining the folk sound of Goa
The 30 May Collective endeavors to unite folk musicians and researchers under one roof and take this genre to new heights
20th May 2018, 07:31 Hrs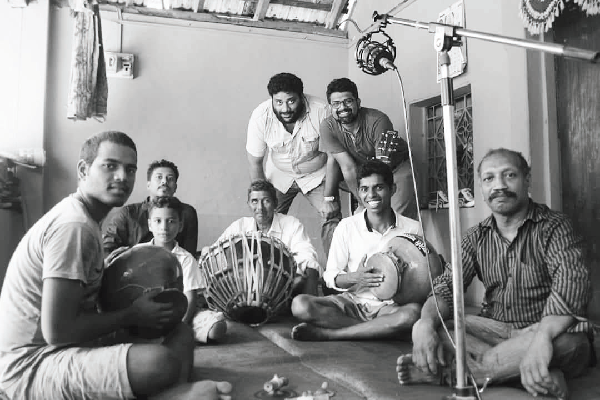 Pradnya Gaonkar Rane
Think Punjabi sound and Bhangra music is the first thing that comes to mind. But what is Goan sound? Is it tiatr music? Jagor? It is precisely this question that the 30 May collective, a new initiative by a group of Goan artists seek to understand and document, states Yugank Naik, the core member of this team.
The team is currently preparing to host a show on May 30, Goa Statehood Day at Rajiv Gandhi Kala Mandir, Ponda which will see a varied group of Goan folk musicians coming together.
The idea behind this show started a year ago when different people spoke about different aspects of it. "Although we talk a lot about Goan folk, but it is still segregated. Our main stream music is different from folk. Folk music comes alive only during Yuva Mahotsav and other related programmes. And our folk music doesn't come under mainstream music and is not part of our day to day life," believes Naik.
The team consists of different kinds of people who are involved in folk music in Goa. On one hand there are plenty of amateur groups especially in colleges and other institutes, who experiment with various folk forms like jugal bandi, unplugged, trio to name a few and often perform at various competitions and shows like Yuva Mahotsav, Parikrama etc. These groups however disperse after the event and do not take this music further. The amateurs have diverse point of view which is so fresh and unique, states Naik, who believes that it is important to cultivate this different point of view and take it further
On the other hand there are artists like Tushar Kamat, Suraj Pinge and Divya Naik who have been collaborating with the practicing folk artists and trying to create something new. They are trying to define and discover sound. Through the collective, they hope to take folk music to new heights.
At present, eight amateur groups, three professionals and three traditional folk groups will be performing on May 30 in a bid to define Goan sound today.
Apart from the show, the organisers are also looking at how they can take folk music documenting and research further. They believe that a lot of sociological and historical research has been done in folk. But there is not much work done in terms sound design. They hope to change this.
"The team has twin goals: documentation and archiving. This is a showpiece and the concept with evolve later. We want a larger engagement of people in the main stream like Tushar Kamat, people who are carrying our their research in folk music like Suraj Pinge and Divya Naik , and people who are actually practicing folk. We also want institutional support like Kala Academy, Goa University, Art and Culture department, Rajiv Gandhi Kala Mandir to take this initiative to the next level. In future, we are trying to collaborate with West Zone Cultural Centre who do a lot of work with the folk artist groups," explains Naik. He stresses that more than the financial support, the team expects institutional support to provide equipment and all the base for recording, documentation and archives.
"This is just a start and it is a long term project. It will evolve as we go ahead, but right now it's a collective thing," says Naik.
Related news