Govt formation: Vijai prefers to remain silent on devp in K'taka
16th May 2018, 02:21 Hrs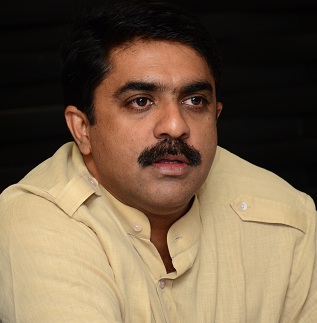 the goan I network
MARGAO
Even as Goa has taken the centrestage with the Karnataka election throwing a hung assembly, with the opposition and political commentators citing Goa's case when the BJP had formed a coalition government without being the single largest party, Goa Forward party chief and TCP Minister Vijai Sardesai preferred to remain mum on the question whether the Karnataka governor should invite the Congress-Janata Dal(S) to form the government a la Goa's coalition
government.
The Goa Forward party with three MLAs along with MGP's three MLAs, besides three Independents had extended support to the BJP to form the coalition government under the leadership of Chief Minister Manohar Parrikar in 2017. This despite the fact that the Congress had won 17 seats, just four seats less to achieve the magic figure of 21.
"The people of Goa know what happened after the election results for the Goa Assembly were announced on March 11. I need not go into the details. Then, the main party, which had claimed to have had the mandate to form the government, did not even stake claim before the governor. They seemed to have now learnt the lesson in the Karnataka election," Sardesai said, while apparently referring to the Congress decision to tie up with the JD(S) to stake claim to form a government in Karnataka.
"The Karnataka governor is seized of the political situation in Karnataka. Let us wait and see what decision comes from the office of the governor," he said, while making clear that Indian democracy is dynamic, where the people are supreme.
The Goa Forward supremo said the Karnataka Assembly election results is a warning to the national parties not to take the regional players for granted.
"Sometimes, the national parties think that they can go alone as well as win the election by disregarding the presence of the regional players. The national parties should realise that the regional players know the sentiments and the requirements of the people better than anyone else," he said, while referring to both the BJP and the Congress, who decided to go alone in the Karnataka Assembly election.
Related news