No paragliding training without prior permission: North Collector
Story: the |

goan

|
31st March 2018, 03:46 Hrs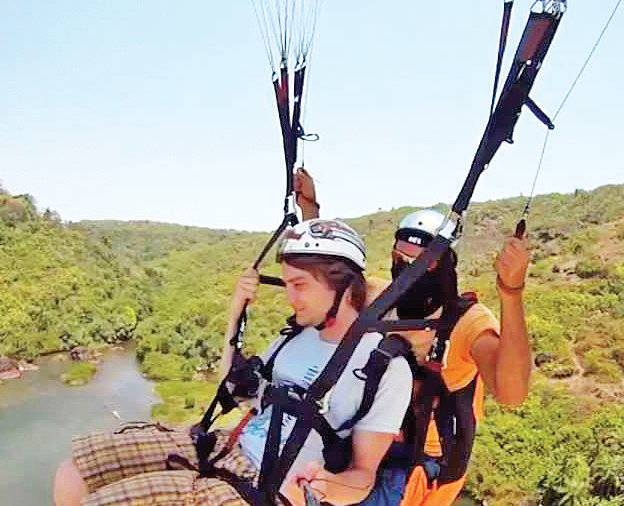 PANAJI
The North Goa Collector has banned any paragliding training without prior permission from the 'authorities
concerned.'
In a notification issued on Thursday, Nila Mohanan has said that the decision was necessitated in view of the fact that "a number of persons are imparting training on basics of paragliding and intermediate level in various parts of North Goa District without obtaining any permission from the authorities concerned and without intimating the law-enforcement agencies."
The orders issued under section 144(1) of the Code of Civil Procedure, 1973, state that such training could even be linked with terrorist outfits and other anti-social elements and hence require that all the paragliding trainers in North Goa District take permission from the authorities concerned.
Paragliding instructors will have to seek prior permission from the local body of the area, the Director of Tourism, the Sub-Divisional Magistrate of the area, the Director General of Civil Aviation, the Traffic Air Controller at Dabolim, the Superintendent of Police, North Goa and the police inspector of the local police station should be given a complete schedule of the training (month-wise) well in advance with complete name and address of the trainer.
The order will be in force for a period of sixty days.
Related news