Guv calls for high-level meet on escort service websites
Story: the |

goan

|
14th March 2018, 02:14 Hrs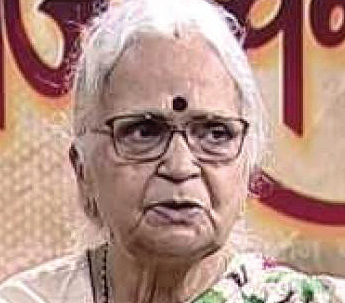 MARGAO
Taking cognizance of Goa Women's Forum letter, Goa Governor Mridula Sinha has called for a high level meeting on ​escort service websites promoting​ Sex Tourism in Goa.
The Goa Women's Forum (GWF), a collective of women volunteers from civic and consumer ​forums, ​ has welcomed the decision of the ​Goa Governor Mridula Sinha ​to call a high-level meeting ​to discuss the issue ​of escort service websites promoting​ sex tourism in Goa by using college girls and is confident that an effective action plan will emerge as an outcome of this meeting.
GWF convenor Lorna Fernandes said the governor has convened a high-level meeting of Chief Secretary, Director General of Police, Vice Chancellor & Registrar of Goa University, Secretary Information Technology, Director Women & Child Development and Arun Pandey of ARZ (Anyay Rahit Zindagi) among others on March 14 at the Raj Bhavan in Dona Paula.
It may be recalled that GWF had written to the Governor ​on February 22 seeking her intervention over the inaction of the State government agencies against escort service ​websites promoting sex tourism in Goa.
GWF had also appealed to ​the governor, who is also the Chancellor ​of G​oa U​niversity, to take a bold decision and make the State government to do all that is required in law to shutdown these escort service websites which are openly promoting sex tourism in Goa by portraying Goa University and college girl students as call girls.
​It may be noted that ​​these websites which are selling sex services by offering college girls and housewives had not even spared religious places like the Basilica of Bom Jesus and educational institutions like ​the GU.
Related news