Renewed call of Konkani cinema for prime-time slot
Konkani filmmakers are still looking forward to a proper film policy from the State government, if ever Goa's unique culture and history are to be shown on the big screen. And to supplement their efforts in filmmaking, they feel Konkani films should get a prime time slot at Inox, which is taken by Hollywood and Bollywood
12th March 2018, 06:46 Hrs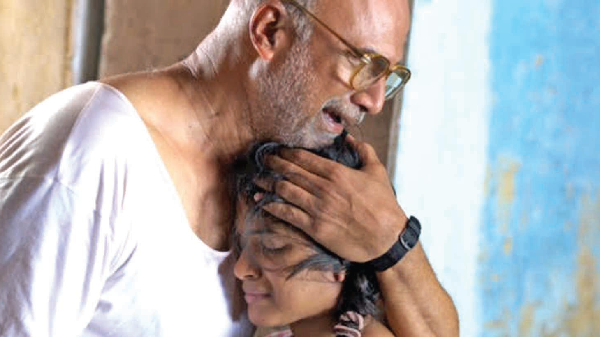 Karan Sehgal
Compared to rest of India, Goa's culture and history are unique and distinct. Cinema being the most prominent art form, it would be a pity if Goan culture is not shown on celluloid through a number of Konkani films every year.
Unfortunately, this is exactly what is happening. Every year barely five to six Konkani movies are made in Goa and most of them struggle to get a proper theatre release. The same is the case with Marathi movies as well.
Several sources said that multiplexes like Inox keep 70% of ticket sales of Konkani movies with themselves and let the filmmaker keep only 30%.
Rajesh R Pednekar, producer of national award winning Konkani film K Sera Sera-Ghodpachem Ghoddtelem, said, "Filmmakers do not prioritise releasing Konkani movies in multiplexes because such multiplexes take the major part of ticket sales. Whatever is left for the filmmakers is not viable for them."
Pednekar continued, "Konkani movies should be shown in multiplexes in a sustainable manner. For example, show few shows of such movies in one week and show few more shows after couple of weeks later and that too at around 6 pm, which is convenient for Goans. By doing this, word of mouth will spread about Konkani movies, which will help us. Unlike Hindi movies, producers of Konkani movies don't have big budget for advertisements, which would help them in drawing audience to theatres in a short period of time."
Rajendra Talak, Vice-chairman, Entertainment Society of Goa (ESG), said, "Inox keeps 70% of ticket sales of Konkani movies, but that's its policy for entire India. My efforts are on to make Konkani filmmakers meet Inox's management to have better revenue sharing arrangement."
Just when Konkani/Marathi movies were struggling to do good business, the central government announced a high Goods and Services-Tax (GST) for regional cinema.
GST rate on movie tickets costing Rs 100 or below is 18%. However, GST rate on movie tickets costing more than Rs 100 is a whopping 28%. This means even Konkani and Marathi movies releasing in multiplexes will come within the bracket of 28% GST.
Pednekar was of the opinion that high GST rate has badly affected Konkani movies. He said, "If 28% GST is charged on the ticket price of Konkani movies, then we are left with 72% of the ticket price. This 72% is further divided between the multiplexes and Konkani filmmakers making the business unviable for such filmmakers".
Talak said, "Only 10% Konkani movies release in multiplexes like Inox. Remaining 90% release in Maquinez Palace and Ravindra Bhavan. Konkani filmmakers say that GST of 28% is not applicable to them if their movies release in Maquinez Palace and Ravindra Bhavan because their annual turnover is less than Rs 20 lakh. However, when government gives them subsidy, their turnover will become more than Rs 20 lakh a year. Tomorrow, these filmmakers will have to fight with the government for non-payment of GST."
Given that we are still in the first year of GST's implementation, it remains to be seen how the state government and GST Council will deal with non-payment of GST if regional movies are shown in government auditoriums. But, there is no denying that it is an important issue because a GST of 28% is whopping.
Meanwhile, the notification of 'Goa Scheme for Financial Assistance for Films' in November 2016 brought some solace to Konkani filmmakers. However, it has also not given the kind of fillip to the industry as expected.
Laxmikant Shetgaonkar, director of movies like 'Baga Beach', said, "The scheme of financial assistance for films was not operational in 2012-13, 2013-14 and 2015-16, which really affected Konkani movies. Now, the scheme is operational. But, if I shoot a film in 2012 and the government gives me subsidy in 2017, how does it help me?"
Talak said, "Since the notification of the scheme, we have given subsidy to six-seven Konkani films. Another two films are going to get subsidy soon. Makers of another five films have not produced all the documents to us. Else, they would also have got the subsidy."
A lot depends upon the government's scheme for financial assistance for films. This is because Goa is a small state with a population of around 15 lakhs. As a result, a Konkani movie gets only a tiny fraction of audience compared to a popular Bollywood or a Hollywood movie.
Under the scheme, the state government provides a subsidy of upto Rs 50 lakh for a Category A Konkani or Marathi feature film. For Category B and C of feature films, maximum subsidy is Rs 30 lakh and Rs 10 lakh respectively.
Talak continued, "Over and above this, we even provide additional assistance like Rs 20 lakh for a regional language feature film if it wins the National Film Award in the best film category in the regional language."
Although government's assistance to Konkani films is appreciable, but, only a few films can get such a subsidy. For the remaining films, a sound business model has to be thought of.
Shetgaonkar said, "The state government should have a proper film policy in place, which should talk about revenue sharing agreement with Inox and Goa State Film Festival. We can't show our films in prime time at Inox because that is taken by Bollywood and Hollywood. In Maharashtra, multiplexes have to show Marathi movies in prime time. We should have a similar policy in Goa as well."
Clearly, there are several issues affecting Konkani films in Goa. It remains to be seen how the state government and film-makers will tackle them.
Related news