Arguments on Kavlekar's bail on Feb 16
Story: the |

goan

|
13th February 2018, 01:10 Hrs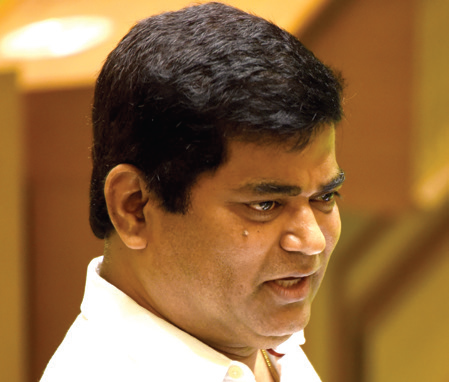 MARGAO
Ahead of the legal battle, the government has roped in a special public prosecutor to represent the State before the South Goa Sessions Court in the anticipatory bail application filed by Leader of Opposition Babu Kavlekar in the disproportionate assets case.
Kavlekar had already roped in senior High Court lawyer, Adv Surendra Desai, to represent him before the Sessions Court. When Babu's bail plea came up for hearing before South Goa Sessions Judge, B P Deshpande, on Monday noon, the prosecution sought two day's time to file reply, which was later granted by the court. Arguments in the anticipatory bail application will now take place on February 16.
That the government has engaged Adv G Kirtani as the Special Public Prosecutor to appear before the Sessions Court has sent clear indications that the government means business this time round. On the previous occasion, when the Leader of Opposition was sought to be arrested in the matka gambling slips case, the government had left the matter to be argued by the regular public prosecutor attached to the South Goa Sessions Court.
Anti-Corruption Bureau (ACB) sleuth, PI Braz Menezes, made his presence felt in the court on Monday noon and is believed to have sought two day's time to file the
reply to Babu's anticipatory bail application.
In his anticipatory bail application, Kavlekar submitted that he has reasons to believe that the ACB has issued him summons in Crime No 4/2017 in view of the Assembly
session beginning from February 19.
This, he asserted, was in order to ensure he doesn't create any problem for the government during the session.
Related news