Speaker denies he has rejected resolutions on Sequeira's statue
Resolutions to be discussed on February 23, which is first private member's day
Story: the |

goan

|
13th February 2018, 01:05 Hrs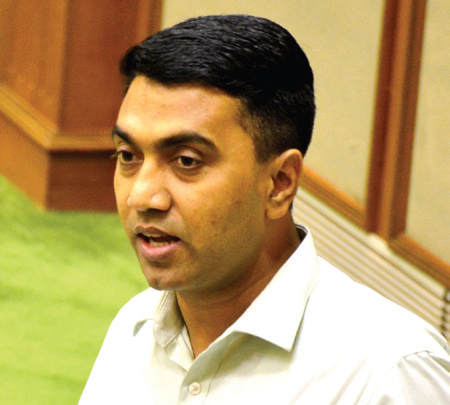 PANAJI
Speaker Dr Pramod Sawant denied he has already rejected the resolutions on installation of Dr Jack Sequeira's statue and said that a decision in the matter is pending.
In the light of this statement of the speaker, his judgement on these resolutions is expected have have far-reaching political implications, even as eyes are fixated on the assembly session due on February 19.
NCP MLA Churchill Alemao and BJP MLA Micheal Lobo have submitted private member resolutions seeking installation of Dr Jack Sequeira's statue in the assembly complex.
On the other hand, Bicholim MLA Rajesh Patnekar has moved a resolution for installation of Chhatrapati Shivaji Maharaj's statue, while the MGP has pitched for Dr Ram Manohar Lohiya and T B Cunha's statues.
Dr Sawant has said he is legally examining these resolutions. The MLAs concerned are hopeful that these resolutions will be discussed during first private member's day on February 23.
If any resolution or proposal related to the assembly complex is submitted, a review will be undertaken whether it is discussed in the house or not.
The questions arise as to whether a resolution pertaining to the vicinity of the assembly complex can be taken up for discussion. All eyes will be on Dr Sawant's judgement to decide on the fate of these resolutions.
Earlier in the day, Sardesai said that two of their demands on the Opinion Poll were met but the absence of the third would leave a void. "There was only one valid referendum in the entire country and that is the reason Goa's identity has remained. Those who protected it need to be recognized. Among them is Dr Jack Sequeira. Till today, we have heard he had a major role to play. Some call him Father of the Opinion Poll, some dispute this as they were not born at the time. All good. We also have as much Goa and Goenkarponn flowing in
our veins as they have. We feel he should be recognized," Sardesai said.
"What are you going to teach students? That all of them fought to maintain Goa's identity. When they come to the assembly they will say that what you taught us is not seen anywhere. So it's a natural progression that the statue has to come," Sardesai said.
Related news