Don't mess with transportation of coal, warn Salcete truckers
Say owners will resort to blockaDe if any attempt made to stop vehicles
Story: the |

goan

|
13th February 2018, 06:44 Hrs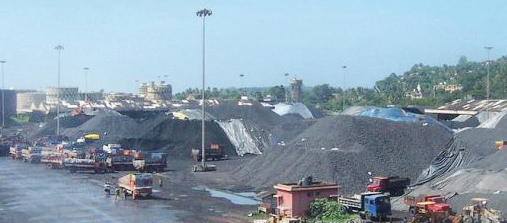 MARGAO
Sounding a warning to the social activists not to bring hurdles in the smooth transportation of coal from the MPT, president of Salcete truck owners said the truck owners will no longer take things lying down if the activists
try to stop vehicles transporting coal.
Addressing the media, Salcete Truck Owners President Franky Gomes warned that the truck owners may even stage a blockade if anyone, including the activists, try to stop the trucks transporting coal from the MPT.
"Today, 65 per cent of the workers employed at the MPT are all Goans. Around 35 per cent of the trucks transporting coal from the MPT are owned by Goans. Our livelihood is at stake because of the demands made by the social activists," he said.
Franky pointed out that on the one hand, the Salcete truck owners are hit by the mining issues, they are not allowed to do business by transporting coal from the MPT to various places, including Sanguem.
Sending a warning to the activists not to mess up with the truck owners involved in transporting coal from the MPT, Franky said the truck owners will strongly react if any attempt is made to stop their vehicles from transporting coal.
"We have all paid the required fees to the government to ply our vehicles, but we have no business. We have suffered a lot because trucks from Salcete were not allowed in the mining belt and whatever business we had done by transporting coal is also down because of the objections by the activists," Franky said.
Replying to a question, he said the truck owners are also planning to knock the doors of the authorities before filing a petition in the court.
Related news