Parrikar lashes out at Cong, activists opposing coal
Says many want to be experts in subjects they're clueless
13th January 2018, 03:15 Hrs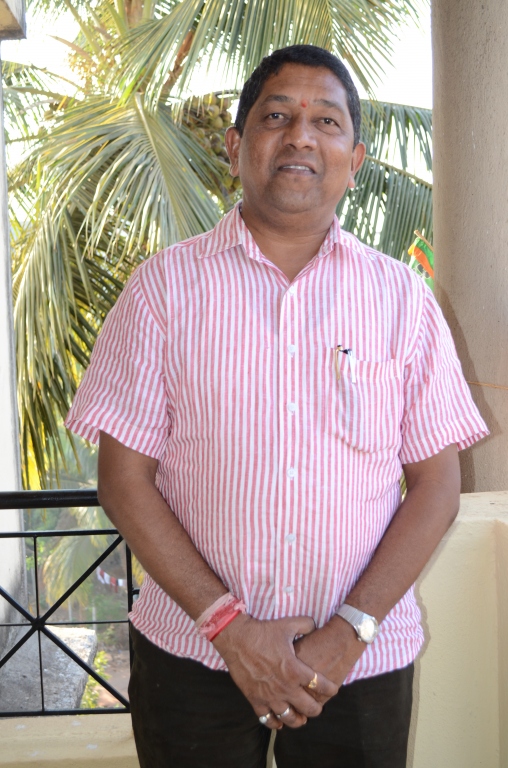 the goan I network
VASCO
Appealing to people to think positive and ignore those with a negative focus towards development works, Chief Minister Manohar Parrikar on Friday lashed out at the Congress and activists opposing coal and claimed they had little knowledge of the subject.
He was speaking on the sidelines of the foundation stone laying ceremony of a swimming pool at Headland Sada, to be undertaken under GSIDC at Rs 13 crore and completed within a year.
Hitting out at the Congress and activists opposing coal, Parrikar said Congress representatives get suffocated when out of power and begin to convene several news conferences without any knowledge of the subject.
"We must understand their (Congress) mental design, as they get suffocated when out of power. Ignore them."
"Some activists say 'Parrikar go back', as if I am from London, while some say 'let Parrikar stay in Vasco (to see pollution levels)'. I have been in Delhi where pollution levels are much higher."
"When development is undertaken, some sacrifices have to be made. We Goans are fortunate as coal is not burnt here and we get power from coal after it is burnt at the Ramagundam 2000 MW power plant. If this agitation spreads there, we will have no power," he said.
"Garbage is produced when we eat, so should we stop eating? Pollution in Goa is due to coal handling, so they should have opposed pollution and not coal. Today, we have projects worth Rs 25,000 crore financed by the Centre and I can say that during Congress rule at the Centre, not even 5 per cent of this amount was allotted in the budgets," added Parrikar.
Parrikar also said the MPT chairman had claimed they had no money even for payments, as they had less business and they were planning of looking at alternative cargo handling activity.
"Everyone made noise but after the government took action, no one came forward to appreciate that. People today want to be experts in subjects like airports, coal, road, rivers without having any knowledge. I appeal to start thinking positive and ignore such people and support development," Parrikar added.
17 mega projects for Mormugao
constituency: Milind Naik
VASCO: Mormugao MLA Milind Naik said about 17 mega development projects would be taken up in Mormugao constituency and the completion of these projects would highlight Mormugao as a model constituency. "From a constituency which was once faced shortage of drinking water, we have reached a stage where we will have water to swim," said Naik, while speaking at a function to lay the foundation stone for a swimming pool at Headland Sada.
"We have about 17 projects to be completed in around a year and half. Most project are about 40 per cent completed. Geographically being the State's smallest constituency, Mormugao has a problem of land availability. There is practically no land available and despite this, we still have 17 projects planned."
The GSIDC has been entrusted with the responsibility to set up a swimming pool which will provide an opportunity for amateurs as well as professionals to showcase their talent.
The project will have an administrative building, an olympic-sized swimming pool, baby pool and a diving pool.
The administrative building will consist of a canteen, male and female changing rooms, two rooms for professional players, two rooms for coaches, a room for the manager, office and lifeguards, a toilet block and a pavilion with 200 seating capacity.
Related news