CM: Saxttikars' concern of western bypass along flood plains genuine
Says PWD officials put on job to evolve scientific steps
13th January 2018, 02:13 Hrs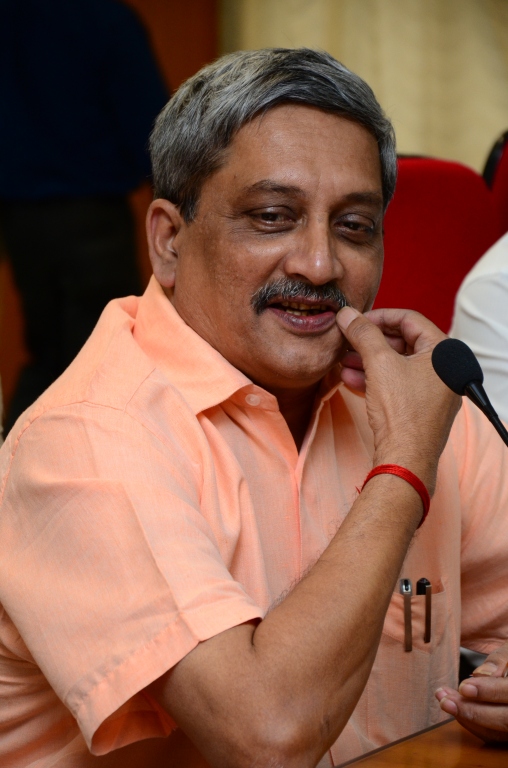 the goan I network
MARGAO
Conceding that the concerns expressed by Salcete villagers to the construction of Western bypass along the flood plains of River Sal are genuine, Chief Minister Manohar Parrikar on Friday said the government has put PWD officials on the job to evolve scientific measures to ensure free flow of the rain water with wide openings and by construction of small bridges along the stretch.
The Chief Minister further said that directions have been issued to the Water Resources Department to find a solution to the heavily silted River Sal, which overflows into the wet lands for want of quick drainage of the rain water. He said the government will work out a solution to the additional funds required for the project.
"When Salcete people raise objections to projects, there's an impression gaining ground that people here are opposing just for the sake of opposition. After my inspection of the Western bypass, I have realised that the concerns of the people are genuine. And, I have told the PWD to conduct study how to ensure free flow of rain water. I have mooted 12-metre wide openings with small bridges," he said.
"River Sal is heavily silted. I had found a similar situation at Miramar, which was hit by flooding every year when I became the Panaji MLA in the early 90's. The problem, however, has been addressed since the scientific clearing of the drain. In Salcete, we have to restore the flow of water in River Sal. The flow is obstructed with silt and plant growth. It takes even four days for drainage of water," he said, while promising to evolve a scientific solution to the flooding problem.
Earlier, PWD Minister Sudin Dhavalikar appealed to the people not to stop work on the Western bypass under construction in Salcete. "There are certain financial limits and we have to work within these limits. If the estimates go beyond the limits, it would be difficult to get the additional financial sanction," Dhavalikar said.
Related news