420 unemployed youth make beeline at Job Fair with hope of getting a job
13th January 2018, 03:12 Hrs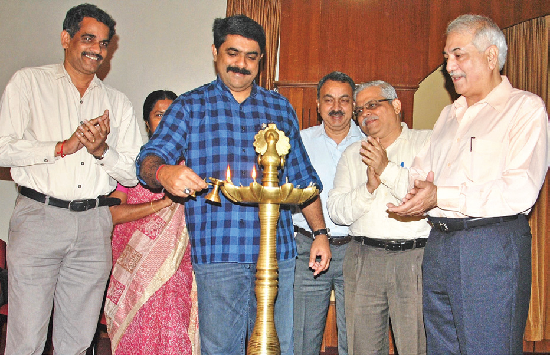 the goan I network
MARGAO
The two-day Job Fair got underway at the Ravindra Bhavan, Margao on Friday with around 42 companies, including Goa Shipyard, participating in the fair even as around 420 unemployed youth made a beeline with the hope of getting a job with around 580 vacancies up for grabs.
The Job Fair was organised by the We For Fatorda in collaboration with the Goa Chamber of Commerce and Industry, National Institute of Personnel Management, Assocham, National Council for micro, small and medium enterprise, Inspector of Factories and Boilers.
Applicants, who have registered at the fair, will have to go through an interview on Saturday before they are roped in by the companies as per their eligibility.
Inaugurating the fair, TCP Minister Vijai Sardesai said the Job Fair has been organised with a view to explore the possibility of the unemployed youth getting jobs in the private sector.
"Goa has the highest per capita of government employees. In other words, all our unemployed youth cannot be accommodated in the government sector. The job fair is one way to bring the companies and the unemployed youth under one platform," he said, while reiterating that the private sector should take care of the job requirements of unemployed Goan youth.
The minister also appealed to the unemployed youth to apply for jobs in the Postal department, saying that outsiders are taking advantage of the employment opportunities in the postal services just because Goans do not apply for the jobs.
Chairman of National Council for Micro, Small and Medium Enterprise, Manguerish Pai Raikar said the Job Fair offers orientation of the youth, how to appear for interview, besides the other dos and dont's.
Related news