CII Financial Distribution summit held
Story: the |

goan

|
08th December 2017, 07:50 Hrs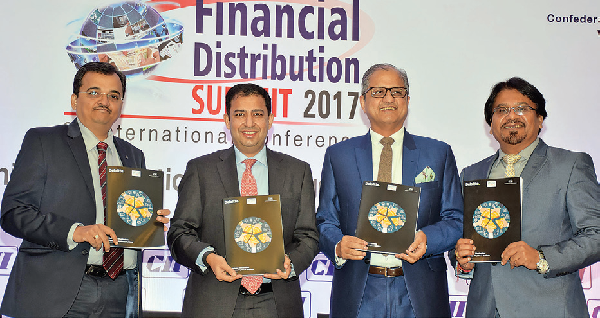 PANAJI
Digital, disruptive technologies present phenomenal opportunity to enhance reach and scope of Financial Services Industry. While the jury may be out on the effect of Prime Minister Narendra Modi's initiatives of demonetisation and Digital India, the impact has been positive in terms of increasing financial penetration in India - the financial services sector has gained, while Jan Dhan has introduced the vast 'unbanked' segment of India's population to structured financial institutions.
"These initiatives have fostered increased financial penetration in India," said Sundeep Sikka, Executive Director & CEO Reliance Nippon Life Asset Management Ltd (RNAM), adding, "we have the opportunity of growing even more, by leveraging digital and disruptive technologies to do what is right for the investor." Speaking at Confederation of Indian Industry (CII) Financial Distribution Summit 2017, in Mumbai, he said.
The Summit is CII's initiative for the Financial Distribution community across the Mutual Fund, Insurance, Banking & related sectors, with the theme, 'Redefining Distribution: Converge, Digitize & Achieve'.
Sundeep Sikka pointed out that the paradigm had changed; from a time when 90 per cent of investments in financial products like Mutual Funds were from the top 10 cities in India, the past couple of years have seen 50 per cent of investments coming from tier 2 and 3 cities. Describing the scope for growth in terms of the reach and scope of the Financial Services Industry as 'a phenomenal opportunity', he stressed on the need to leverage technology to achieve this. "Government initiatives have created a new growth paradigm in financial services sector; we need structured distribution channels to ensure further growth," he said.
Stressing on the importance of keeping things simple, Sundeep Sikka said creators of the Financial Services products as also the distributors need to ensure that investment products were 'simplified where complex', while ensuring that 'simplistic things were not unnecessarily complicated'.
Related news