I was collateral damage: Hede on SIT probe
07th December 2017, 03:12 Hrs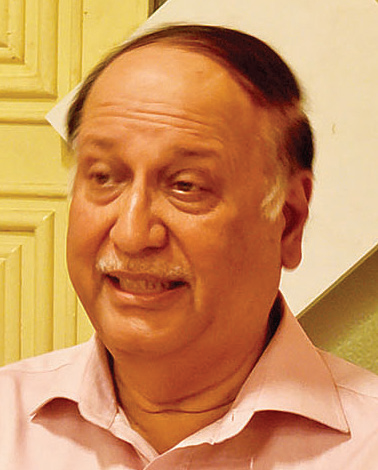 the goan I network
PANAJI
In an attempt to set the record straight in connection with the ongoing probe by Special Investigation Team (Mining) of Goa Police against him for alleged unauthorized condonation of delay in mining lease renewal, Prafulla Hede on Wednesday insisted that he is merely "the collateral damage".
Speaking to the media at Panaji, Hede stated, "I thought I had no enemies. That could be possible. If somebody is targeting somebody, then I am the collateral damage. I don't think anybody is after me."
The businessman sought to deny both the charges of having carried out illegal mining and also his being an active political leader. "I am not in active politics. I have friends in all parties. All businessmen have friends. I have no intention of joining politics. I have never stood for any election nor am I a member of any party," he said.
Hede also provided a timeline in connection with the FIR booked against him in September 2014, Hede allegedly operated a mining lease at TC (title of concession) no. 30/1950 in Collem village of Sanguem taluka between 1988 and 2007.
The complainant in the matter, Mines Director Prasanna Acharya had stated that the mining activity at the said lease was carried out after unauthorized condonation of the delay in lease renewal. It was held that the state government official in question did not have the authority to condone the delay in renewal of the mining lease and had therefore, acted in violation of the Mines and Mineral (Development and Regulation) Act, 1957.
However, Hede informed that the condonation of delay in applying for renewal of his Collem mines license was done in 1992-93 by the Central government and the order was passed by the central government on February 9, 1993 for compliance by the state government. Payment of all royalties, cess, dead rent, surface rent and other permits and licenses were obtained by 2004-05, much before the signing of the lease deed in 2007.
"In 2007, before they issued the deed of lease, something must have come up. Suddenly, in 2012-13 we hear that there has been some irregularity. They complied with the Union government order. If there was something wrong, they should have gone to the court," Hede explained.
He further said, "There is total misunderstanding on this part. My condonation has been done in 1992-93 and not now. 20 years later, it's coming up. At that time, Goa government didn't have any powers to condone. Powers have come after 2000."
Also, Hede raised question over the "second" condonation of the delay by former CM Digambar Kamat while stating that all his permits were issued in 2003-04. He said, "I don't understand why Digambar was going to be arrested in my case. We have no connection with him. My condonation was in 1993. That time, there was no Digambar Kamat. State government had no powers to condone back then. I don't understand the connection. Somebody in the mining department has goofed up something."
Kamat, his son Yogiraj and brother-in-law Satish Lawande, former principal secretary Rajiv Yaduvanshi, assistant geologist Shobhna Rivonkar and Hede have already been questioned in connection with this case.
Related news