Soon, get your blood test results in just 2 minutes!
State to introduce i-STAT machines that can quickly provide blood test results, signs MoU with Colorcon
15th November 2017, 02:06 Hrs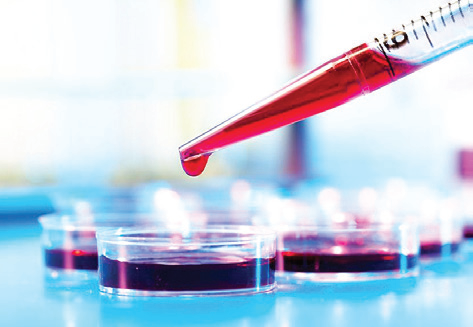 the goan I network
PANAJI
Goa Government on Tuesday signed a Memorandum of Understanding (MoU) with Colorcon making it the first state to introduce ten i-STAT machines in public health sector, which can provide the results for 29 different blood tests within two minutes.
As per the MoU, Colorcon will procure ten i-STAT machines under their corporate social responsibility (CSR) from Abbott for Goa's public health sector. Colorcon is approximately spending an amount of Rs 80 lakh on the same.
Speaking about the same, health minister said, "Co lorcon has decided support us and provide 10 i-STAT machines this year along with the cartridges that are required. Till March they would approximately spend Rs 80 lakh. Every year they will review the requirement for the Health Services and Department of Health and continue to upgrade and help the State increase the number of i-STAT machines."
Speaking further, he said, "Abbott had given us these machines for usage in our cardiac unit at GMC. They have also given us free 300 cartridges a month. This has been introduced for the first time in Goa. We are trying to put it on the ambulances and in critical areas like casualty or ICUs."
Each i-STAT machine would approximately cost Rs 5.5 lakh and considering the public health centres (PHCs), community health centres (CHCs), ambulances and other areas, Goa's requirement would be at least a 100 machines, he informed.
Abbott General Manager and Country Head India Shyamakant Giri informed, "On these machines, tests like blood gases, chemistry, electrolytes and haematology, cardiac markers and coagulation can be conducted. These 29 parameters are present in 19 various types of cartridges".
Related news