Madkaikar unveils Rs 700 cr plan to boost power infra
For improving power infrastructure in the State, the Power Dept has submitted Rs 700-crore worth proposal to the State Government.
15th November 2017, 02:05 Hrs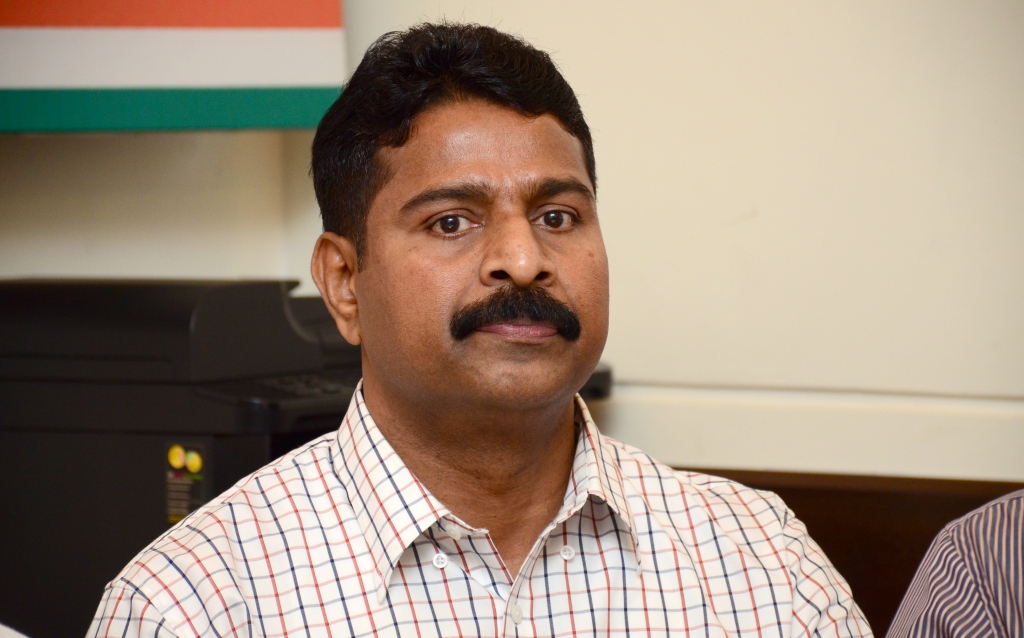 the goan I network
PANAJI

"We have already submitted the proposal and Chief Minister has assured to provide this amount within the next three years. Accordingly, we have planned major projects like 220KV sub-station at Verna, Saligao and Tuem, which will help in providing uninterrupted power to all consumers", said Power Minister Pandurang Madkaikar.
Aiming at resolving power issues, Power Department has chalked out a three-phase plan which will assist in providing uninterrupted power supply to the industries.
In the first phase, the Department is looking at providing temporary relief to industries like changing some of the conductors, providing streetlights and taking up underground cabling works, among others. In the second phase, there are plans to improve connectivity in 33KV lines. And in the third phase, the Dept plans to set up a 220KV power sub-station in Verna and 11 KV sub-stations in a few other industrial estates.
The decisions were taken at a meeting of Power Department officials with Goa State Industries Association (GSIA) chaired by Power Minister Pandurang Madkaikar.
Speaking to media persons after the meeting, Madkaikar informed, "We have a long term plan to provide uninterrupted power supply to the industrial sector in the State as they are the biggest consumers of power which is to the tune of 65 per cent. I have assured them to provide round the clock power supply with which they can look at increasing their productivity."
Sameer Keny of Cuncolim Industrial Estate said power outages is a major problem.
"Power outages are affecting our productivity in a big way. Defunct streetlights is another issue. The minister has taken up underground cabling project worth approximate Rs 12.5 crore. Govt is also spending Rs 3.5 crore on upgrading infra", said Keny.
Related news