People opposing coal transport must stop using ACs: CM
14th November 2017, 03:11 Hrs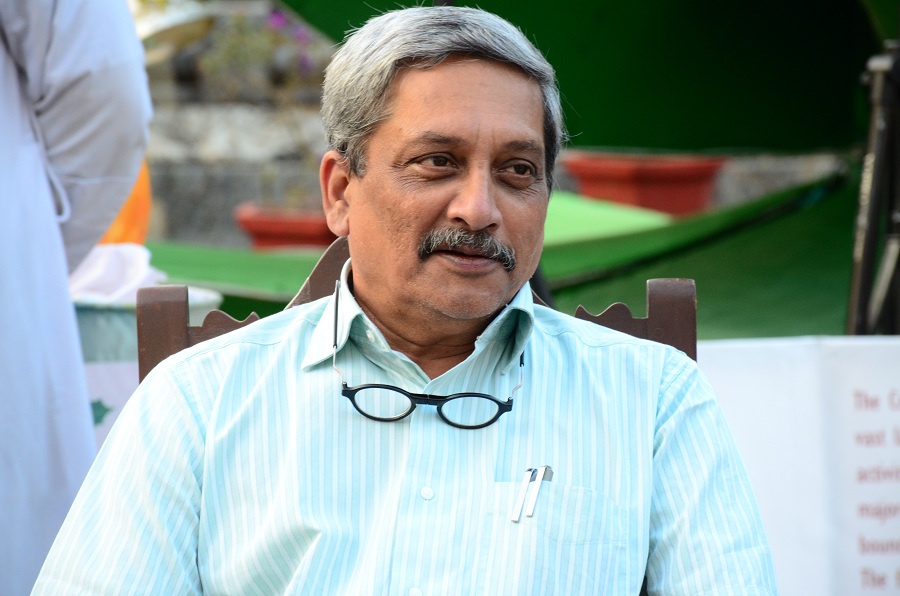 MARGAO: Against the backdrop of growing opposition to coal transportation at the gram sabhas every Sunday in Salcete and elsewhere, Chief Minister, Manohar Parrikar descended in the taluka on Monday to take pot shots at people opposing coal transportation, saying these people who oppose coal should reduce the use of power, stop air conditioners, use cycles, stop driving posh cars if they are really concerned about the environment.
"Let these people talking about pollution do these things first and then talk. I have done it. I have stopped using plastic and have reduced use of vehicles", he said, sending clear signals that the coalition government isn't going to buckle under pressure on the issue.
The Chief Minister, however, agreed that there ought to be no pollution from coal, saying the government has already initiated action. "I have brought down the pollution by 75 per cent in the last three months by curtailing the handling capacity. We did not given the permission for the coal handling, but it was the Congress government who was responsible for it. They have to modernize the handling capacity in such a way there's no reason why there should be pollution from the activity", he said.
At the same time, the Chief Minister said people cannot speak about coal and consume power, saying the power Goa is using is 95 per cent is coal thermal based. "What have we contributed to protection of environment. Have these people stopped using ACs to reduce pollution. Are they using cycles instead of posh cars. I don't use plastic and I go by motorcycle. We are trying to reduce pollution", he said, adding that it's strange to hear people opposing coal.
Related news