Issue of incomplete Pernem bus stand, unpaid contracts raised at council meet
Court asks how contract is passed without arrangement of funds
Story: the |

goan

|
14th November 2017, 04:35 Hrs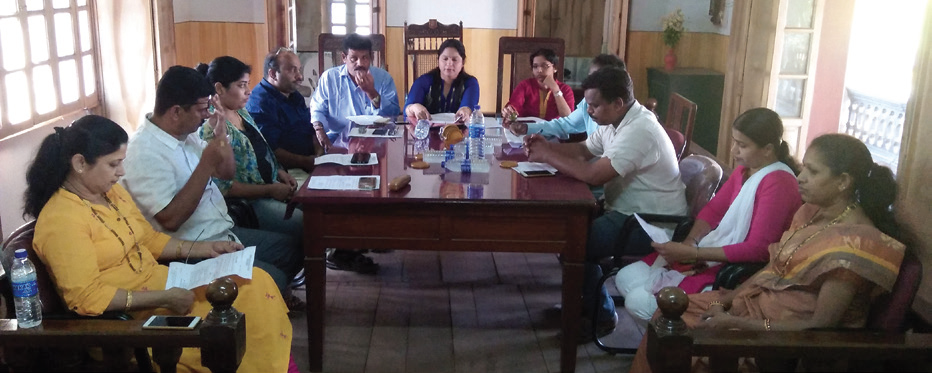 PERNEM
The issue of High Court ordering the Pernem Municipal Council (PMC) to pay Rs 44 lakh to a contractor dominated the council meeting on Monday.
According to reports, PMC had awarded a contract of Rs 22 lakh to a company to construct bus stand at Pernem in 2002. However, as the contractor company didn't get the funds to construct the bus stand on time, they moved to High Court seeking justice and the work on bus stand came to a grinding halt.
Now, High Court in its order has directed PMC to pay Rs 44 lakh including the interest to the contractor company.
During the council meeting, the councilors questioned how can PMC float a tender without passing a resolution or taking permission from the Directorate of Municipal Administration (DMA). They also sought to know how PMC can award a contract without arranging funds. Later, PMC unanimously resolved to conduct investigation in the matter.
PMC Chairperson Usha Nagvekar said the council has funds of Rs 41 lakh, which they had got under the 12th Finance Commission. "We had decided to spend Rs 13 lakh to repair the protection wall of Shree Bhagvati Temple at Pernem. However, the temple committee decided to use its own funds for the repairs and the funds are still with the PMC," she added.
The council demanded permanent induction of seven contract workers of the council.
The councilors also demanded conducting re-survey of old and new houses in the municipal area. Councilor Prashant Gadekar said" "Since some houses are made of mud, how can PMC charge concrete house tax from these houses?"
A driver of PMC informed that PMC's hearse van, which is serving entire Pernem taluka, needs repairs and the insurance of the van has also expired. "RTO stopped the vehicle on two occasions and told to renew the insurance," he added.
PMC Vice Chairperson Deepak Mandrekar, Councilors Upendra Deshprabhu, Prashant Gadekar, Gajanan Sawal Dessai, Siddesh Pednekar, others were present.
Related news