Just kidding around
Noted comedian Daniel Fernandes is returning to his homeland - Goa, for a comedy show on October 14. He talks to #TGLIFE about how he is helping students score better in exams and believes that atleast one person will faint at his show
Story: CHRISTINE |

MACHADO

|
13th October 2017, 07:26 Hrs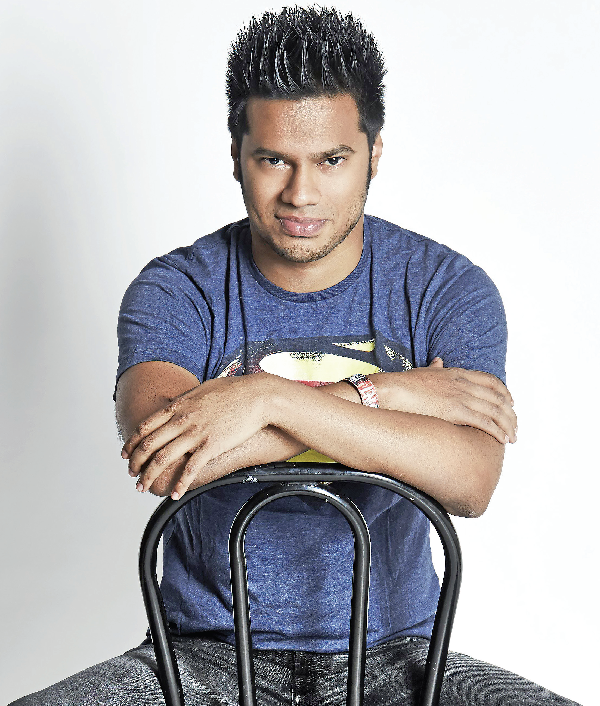 TGLIFE: First of all give us a peek into what your show, this weekend, is going to be all about?
Daniel Fernandes: There's going to be jokes, lots of jokes, some moments of silence, a few gasps, applause here and there, and at least one person will faint
TG: Over the last couple of years there has been an influx in comedy shows happening in the state. As a Goan and comedian yourself, what are your insights into what more can be done in terms of promoting comedy in Goa?
DF: Shows need to happen on a regular basis. The programming must include the best Indian acts and at some point internationals as well. Hopefully at some stage Goa will have a dedicated comedy venue. Once all of this comes together, you can start nurturing local talent.
TG: You've recently been quite busy with your podcast You Started This. What prompted you to start this?
DF: A podcast is a great way to connect with my fan base. The format allows me to produce content at a much faster rate and with a selection of interesting guests on each episode you'll get to see/hear things you won't on any other show. You can also download episodes and listen to them on the go at your convenience. Comedy podcasts are huge abroad and it's only a matter of time before that happens here. I want to get there early and build myself up.
TG: If you could, which noted personality would you love to roast?
DF: Arnab Goswami
TG: When did you know you wanted to do comedy full time?
DF: 8.30 pm on October 31, 2011 at the Metallica concert in Bangalore
TG One of the things about being a comedian is that people often expect you to be funny all the time even off stage. How do you deal with this?
DF: I surround
myself with smart people
TG: You're quite noted for your improv comedy shows. Have there been situations where someone took offence over you making them a participant in the show? And how did you deal with it?
DF: Not really. People love being part of the show and they know everything that's being said is all in good humor and not to be taken seriously. That's the thing I love most about Indian audience. They want to be made fun of.
TG: A joke that you totally thought would work but fell flat?
DF: All my jokes work!
TG: One of your fans recently gifted you a painting of you and your niece which you had earlier shared on Instagram post. Any other moving and hilarious experiences like these that you would like to share?
DF: There are fans who go the extra distance (some literally travel from far away places to watch me). I get a lot of gifts, paintings, caricatures, poems, marriage proposals etc. I've even had students quoting me in their exams and getting better marks than I ever did.
TG: Tell us about the last time you used comedy to get out of a sticky situation.
DF: Money works better than comedy.
TG: Any interesting projects that you are currently working on?
DF: I'm writing my new 1 hour solo which will debut in November and I'm also getting ready for season 2 of my podcast.
( Goa's premier comedy company,LVC dedicates itself to all aspects of comedy production; organising live stand-up up comedy shows featuring the best in the business, online comedic content (print and video), and developing a comedy scene in Goa, India. In the last year, LVC has brought some of the best stand-up comedians in the country to Goa and will continue to do so)
Related news