Govt plans to take internet to every household: Khaunte
Nuvem IT centre to provide free computer courses for STs
Story: the |

goan

|
13th October 2017, 06:55 Hrs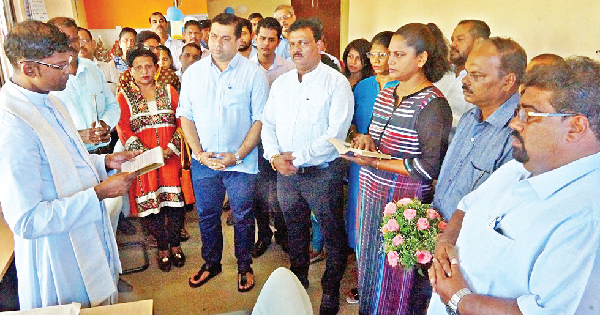 MARGAO
Nuvem village on Thursday got an IT Knowledge Centre with a provision for free computer courses for the ST population, even as IT Minister Rohan Khaunte said the government is working on an idea to take broadband internet facility to every household like water pipeline.
He also announced that the IT department would soon unveil a similar scheme via the IT Knowledge Centre
for housewives and senior
citizens.
The IT Knowledge Centre is the second such centre to be set up in Salcete, with the first centre located at Margao.
Speaking after inaugurating the centre in the presence of Nuvem MLA Wilfred D'Sa on the occasion of his birthday on Thursday, the IT Minister said Chief Minister Manohar Parrikar has a thought in mind to take broadband services to every household in Goa like water pipeline. "I am confident that the Chief Minister's thought would fructify one day and people will get access to internet and broadband services," Rohan said.
Making a fervent plea to the people of Nuvem to avail facilities at the IT Knowledge Centre, he said the courses are available free of cost to the children of SC/ST communities, while other sections are entitled for the course on payment of nominal fees. "There's no age bar to enroll oneself for these courses," he said, adding the IT department is working on a proposal to come out with similar schemes for housewives and senior citizens.
Praising the Nuvem MLA for his grass root connect with the people, Rohan said there's been allegations that only development is taking place in constituencies represented by the ruling MLAs.
"I do not believe in these allegation. I was in the opposition during the last five years and I had ensured development in Porvorim. All that one needs is the will to do work. Opposition constituencies will not suffer if one works tirelessly like the Nuvem MLA," he said.
In his address, the Nuvem MLA thanked the IT Minister for sanctioning the IT Knowledge Centre, saying the project will go a long way in imparting computer education to the ST population and other sections of Nuvem village.
Related news