Calangute p'yat bans beach huts in private properties
In an attempt to streamline shack business in private properties, Calangute Sarpanch Anthony Menezes has put permissions to private shacks on hold and banned beach huts in private property in this tourist season in Calangute.
Story: the |

goan

|
13th October 2017, 06:37 Hrs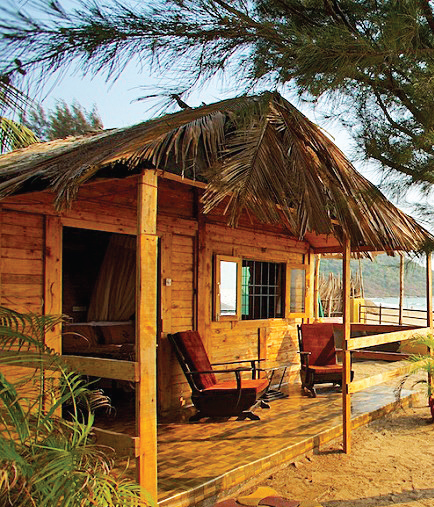 MAPUSA

"As long as private shacks and temporary stalls don't comply with rules and regulations of the panchayat, we will not issue licences to such roadside stalls and private shacks," said Menezes.
The sarpanch announced the panchayat's decision at a special meeting of panchayat members and all tourism stakeholders.
Speaking further, he said the panchayat will initially issue a provisional NOC to all private shack owners and roadside stall operators.
"Only those structures which are built as per the design and norms of the panchayat will be issued the final licence. Those who flout the panchayat norms will not be considered," he said.
Issuing specific instructions, the panchayat has informed the
temporary shack and stall owners to leave at least three-metre distance from the roadside to facilitate parking. The owners have also been told not to use plastic sheets to cover the structures.
The sarpanch said the panchayat has passed a resolution not to issue licenses to temporary huts in private properties.
"There are many hotels and guest houses providing room facility to tourists in Calangute. We do not want these huts in the village," he said.
The sarpanch has also directed the private shack and roadside stall operators to keep their surroundings clean.
He said an order for special bins to segregate wet and dry waste has been placed and these bins will be provided to every household.
"The panchayat will soon get four new garbage trucks for door-to-door garbage collection," he said.
Related news