Tension among rival groups continues at Vasco temple
Confrontation over donation box at Sai Baba temple
Story: the |

goan

|
12th October 2017, 06:35 Hrs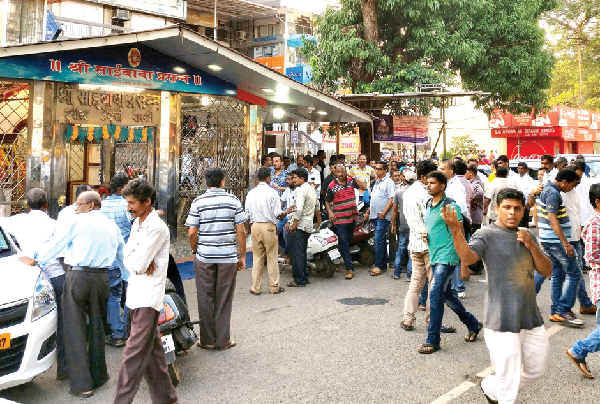 VASCO
Tense situation continued to prevail for the second day after two groups claiming to be the official temple committee confronted each other over a donation box at Sai Baba temple at Vasco on Tuesday.
The rival committees have now been summoned to Mamalatdar's office for a meeting on Thursday morning.
Trouble broke out after news spread on Wednesday that one member of Sai Baba Temple committee broke open the locks of the gate and donation box and had replaced it with new locks.
On hearing the news, members of the Sai Baba Sansthan Trust rushed to the temple. They checked the locks and tried the keys in their possession to open the locks. Police were called to the site to maintain law and order.
When contacted, Sai Baba Temple Committee President Manoj Naik refuted allegations that his committee have broken the locks and instead, pointed fingers at the Sai Baba Saunsthan Trust.
"We have already filed a complaint with Vasco Police station and SDPO. However, no panchanama was conducted," said Naik.
As members from both committee members began gathering at the temple in large numbers, additional police was rushed to the site to prevent a law and order problem.
Members of both committees were then called to the Vasco Police station.
Vasco police informed both committees that their dispute has been referred to the Mamlatdar for intervention in the matter and to resolve the issue.
Accordingly, the Mamlatdar has called both committees to his office on Thursday morning.
Related news