Thumbs up to Goa startup policy
Intention is to make Goa one among the top 25 startup destinations in Asia by 2025
Story: The |

Goan

|
14th September 2017, 03:11 Hrs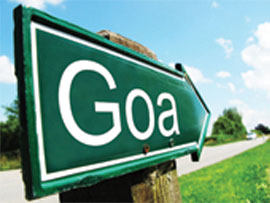 PANAJI: The state cabinet which met on Wednesday granted its approval to the Goa Startup Policy 2017, with an aim to make the state one among the top 25 startup destinations in Asia by 2025.
Speaking on the policy, Minister of IT, Rohan Khaunte said that the aim was to not only project Goa as a state with relative ease of doing business in the IT sector but also to stop the brain drain of young graduates from the state leaving the shores to find jobs elsewhere.
"Discussions were held with all associations to see what would be the best policy for Goa and after putting in work over the last five months we finally have this policy," Khaunte announced.
Among the aims set out in the policy includes an endeavour to create at least 100 successful startups in Goa in the next five years, targeting generation of employment for at least 5,000 Goans as well as to develop at least 2-lakh square feet area for technology innovation and incubation centres over the next five years.
For this the government of Goa will create a startup promotion cell which would serve as the nodal agency to register the startups established in the state as well as to provide them support in the various legal and human resource aspects.
The Government will also offer incentive to startups who employ locals in terms of reimbursement of salary besides other incentives.
The policy will be in force for a period of three years from the present date.
-------------------------------------------------------------------------------------------------------
Discussions were held with all associations to see what would be the best policy for Goa and after putting in work over the last five months we finally have this policy
- Rohan Khaunte
---------------------------

EMPLOYMENT GENERATION
Endeavour will be to create at least 100 startups in Goa in the next five years targeting generation of employment for at least 5,000 Goans
CREATING AN ECOSYSTEM
That will make it easy for Goan students to acquire technical skills required for employability and professional growth in the startup space
ACCELERATING GROWTH
Will ensure continuous evolution of policy measures and creation of a responsive policy framework for accelerating growth of the startup ecosystem and incorporating new frontiers of technology enablement on an ongoing basis

----------------------------------------------------------

OBJECTIVES OF THE POLICY
* To make Goa an aspirational geographical and human resources base for high value startups
* To invite the best entrepreneurial minds to make Goa their professional base
* To provide assistance to the Goan entrepreneurs and local startups
* To develop minimum of 2-lakh square feet area for technology innovation and incubation centres in the next five years
* To infuse technology enabled real world problem solving skills into the Goan education system through collaboration
Related news