Mapusa council terminates pay-parking contract
Says complaints of overcharging against contractor; has not paid dues of around `2 lakh
Story: the |

goan

|
14th September 2017, 02:51 Hrs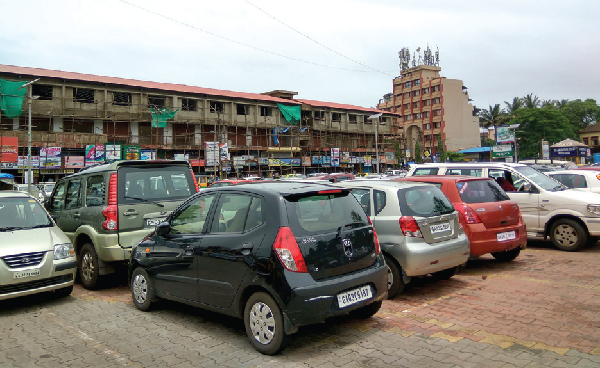 MAPUSA
Due to complaints of overcharging and failure to make payment, the Mapusa Municipal Council has terminated the pay-parking contract at the Mapusa taxi-stand although the term of the contractor ends in March 2018.
The civic body decided to abruptly terminate the pay-parking contract after the contractor failed to pay dues of around Rs 2 lakh to the council.
The council also decided to pull the plug after it received several complaints of overcharging against the contractor.
According to the terms and conditions, the contractor, Suraj Azgaonkar, was required to pay the MMC Rs 7 lakh per year to collect parking fees of four-wheelers at the taxi-stand in Mapusa.
"We have decided to terminate the pay-parking contract as the contractor failed to make payment to the council. There were also complaints that he was fleecing people who were using the pay-parking service. I have already signed the file," MMC Chairperson Rohan Kavlekar said.
Two cheques of around Rs 2 lakh issued to the council bounced even as the contractor continued collecting parking fees from the motorists.
"The council is not in a loss as we had taken an advance of Rs 2 lakh from the contractor. Since he has failed in his obligation of making payment on time, we have decided to terminate his contract," an official in the know said.
It may be recalled that there were several complaints of overcharging against the contractor which were highlighted by The Goan in its July 21 edition.
Although the stipulated rate fixed by the council was Rs 10 for first two hours and Rs 5 for every subsequent hour, the contractor's staff collected Rs 20 from motorists. The staff also misbehaved with the public.
The chairperson informed that for intermediary period the council staff will collect parking fees at the taxi-stand until the council gives its approval to appoint a new contractor.
"The proposal to appoint a new contractor will be soon taken up in the ordinary council meeting," Kavlekar said.
Related news