Relief for Illegal biz houses as MMC resolves to issue trade licences
Scheme valid for 1 month to include residential houses
Story: the |

goan

|
14th September 2017, 05:56 Hrs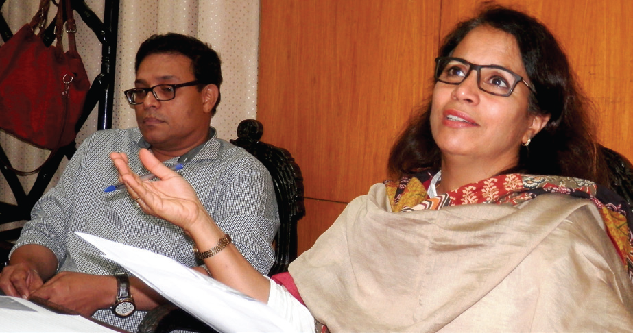 MARGAO
In a bid to mop up revenue in the form of trade license, besides advertising and sanitation fee to the tune of Rs one crore, the Margao Municipal Council on Wednesday unveiled an action plan wherein the civic body would set up a dedicated counter for a month to issue trade license for illegal business establishments under single window.
The civic body, however, made it clear that the body would crack down on all illegal business establishments after the one-month period. The entire process will start from September 18 and even residential households are eligible to take advantage of the dedicated counter.
"We want to start a hassle free single window system wherein owners of illegal business establishments can apply via the dedicated counter for a trade license and license to display advertising boards. This facility will be made available for the traders for a month before the Civic body cracks a whip," MMC Chairperson Babita Angle Prabhudesai told he media in the presence of Chief Officer Agnelo Fernandes.
She said the traders may be having legal issues concerning the premises, but they can apply for the trade license on a fifty rupee stamp paper, giving an undertaking to the civic body and attaching the power bill. "This exercise has been initiated after a meeting with the citizens since there may the thousands of business establishments operating without trade license for varied reasons. Let these owners come forward with minimum documents and give an undertaking to the Civic body," Babita said, while making an appeal to the traders to come forward and take advantage of the scheme.
Chief Officer Agnelo Fernandes warned that the civic body would launch a crack down after one month as per the law. Both the Chairperson and Chief Officer said that the municipality will not levy any fine on the traders for operating the establishments in the past if they opt for the scheme.
Replying to a question, the MMC Chairperson said that municipality could be richer by Rs one crore by way of trade license as well as sanitation fees, if the proposed move to issue trade license under single window becomes a success.
She said the Municipality is also exploring the possibility of outsourcing revenue recoveries on the lines of Pune municipality. "Our system of recoveries has failed miserably. We can give a try and outsource the revenue recoveries," she said.
Related news