Send Blue Whale advisory to parents, teachers
State Child Rights Commission takes note after The Goan reveals that teachers, parents not given a copy of the police advisory
Story: the |

goan

|
13th September 2017, 07:25 Hrs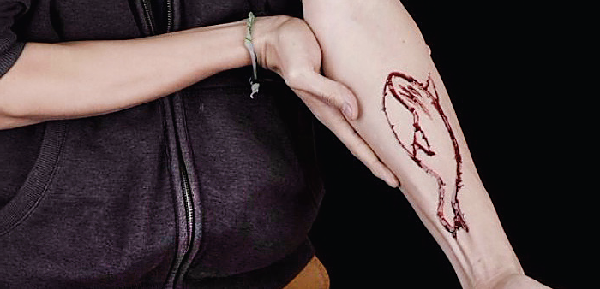 PANAJI
The Goa State Commission for Protection of Child Rights (GSCPCR) has written to Goa Police and the education department to make copies of the police advisory on the internet suicide game 'Blue Whale Challenge' available to teachers and parents of all schools in the State.
The GSCPCR took note of concerns raised by The Goan after enquiries revealed that schools and parents were yet to receive a copy of the Goa Police advisory about how to protect children from falling prey to the deadly game.
Taking cognizance of the rising threat to young lives, Goa Police on August 17 had issued a strongly-worded advisory to all parents about the Blue Whale Challenge.
While urging Goan parents to set in place parental control software, the advisory stated that this would allow parents to see all keyboard strokes made on their child's device. If the kid gets a challenge to do something harmful, they are likely to Google how to do it, allowing the parent to prevent unfortunate events, the police advisory had stated.
While this police advisory was published in The Goan the next day, it was revealed that parents, teachers and schools in the State did not receive any such advisory.
When The Goan enquired with heads of different schools, they confirmed that they were yet to receive any such important advisory from authorities in this connection and hence, were unable to circulate it among teachers and parents in the State.
The Goan then contacted GSCPCR and requested the commission to instruct Goa Police to send its advisory to the education department so that it could circulate it to all schools in the State.
The commission was also informed that other states like Karnataka and Tamil Nadu had already begun issuing advisories to schools, teachers and parents, highlighting the dangers of the game.
Responding to concerns raised by The Goan, Dr Sushma P Kirtani, Chairperson, GSCPCR, said, "The Commission has written to the Director General of Goa Police asking to send the advisory drafted for parents and teachers to the Education Department. We have also written to the Director of Education to send the said advisory to all schools under his jurisdiction and that, a copy of it should be given to each parent and teacher in the school."
The 'Blue Whale Challenge' has been blamed for the deaths of some teenagers in India so far, with the police authorities across the country suspecting that hundreds of youngsters are presently hooked on to this
deadly game.
Related news