Goa girl is Pastry Queen India!
Goan girl Chef Eureka Araujo was crowned Pastry Queen India 2017 after a tough all women competition at Gurugram, Haryana. She will now represent India at the Ladies World Pastry Championship in Italy in January 2018
Story: CHRISTINE |

MACHADO

|
13th September 2017, 05:43 Hrs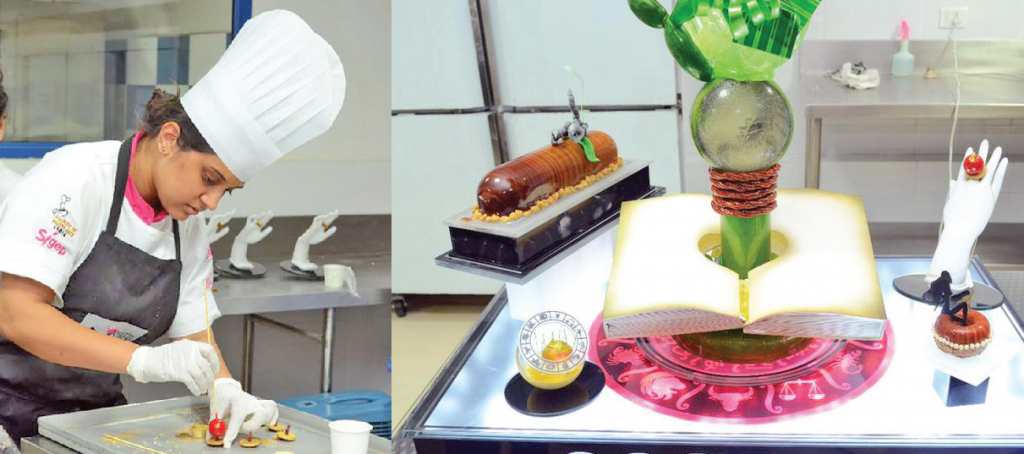 Earlier this year, Chef Eureka Araujo accompanied her team at Academy of Pastry Arts India as the chef trainer for the Junior World Pastry Cup 2017 in SIGEP, Rimini, Italy and realised she wanted to come back and participate in it herself. And Italy is exactly where is she is heading to in January next year after winning the Pastry Queen India 2017 a few days ago.
Organised at the Academy of Pastry Art, Gurugram, the Pastry Queen India competition which stretched over two days witnessed the participation of five chefs from across India where contestants were required to create four desserts - a chocolate cake, a tart, a mini pastry finger ring and a dessert in a glass, apart from a sugar showpiece of 120 cms, around the broad theme of Astrology (this will also be the theme for the world championship). Araujo chose Scorpio as her specific theme.
Preparation from the same began a couple of months before the event and involved a lot of experimentation on designs and flavours. "It meant a lot of late nights and no sleep, but it was all worth it," states Araujo.
Hailing from Ribandar, Araujo was introduced to the joys of baking and pastries from a young age. " My mum used to bake a lot at home and so I guess I always had this love for pastries right from the start," she explains. After studying at the Institute of Hotel Management, Porvorim, Araujo was then a management trainee at the Tag Group of Hotels for two years following which she went on to become the Senior Chef-de-partie at Taj Umaid Bhavan Palace, Jodhpur, before joining the Academy of Pastry Arts India.
Her recent competition was her first apart from being a part of the Junior World Pastry Cup. "The whole event was very challenging as my competition were all high level chefs and it was certainly a privilege to compete against them," she says.
And with just over three months left for the world championship, Araujo is pretty excited. "Can you imagine it? I'm representing the country!"she exclaims. " It's a dream come true, but at the same time it's a lot of responsibility as I am representing my team, my academy and the country."
Related news