By-polls at Panaji & Valpoi tomorrow, Counting on Aug 28 at ESG- Panaji
Six critical polling stations in Panaji, none in valpoi
23rd August 2017, 03:26 Hrs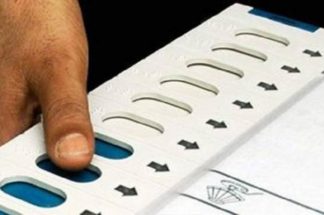 The By-polls for Panaji and Valpoi will commence tomorrow at 7 a.m and will continue till 5 p.m. Speaking to the press, North Goa collector Nila Mohanan stated "All preparations for the by-polls are done. 144 has been imposed and dry day is declared till tomorrow mid-night." She also identified six critical polling stations in Panaji while none in Valpoi.
North Goa SP, Chandan Choudhari informed the media personnel of the strict 'nakabandi' is imposed in both the constituencies and Keri outpost will be under double layer nakabandhi.
The counting of the By-Polls will be held on 28th August onwards at ESG in Panaji. for both.
Related news