SC strikes down Triple talaq
Directs parliament to form laws
23rd August 2017, 03:14 Hrs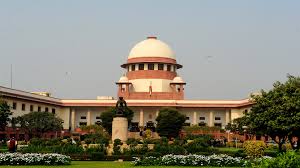 The Supreme Court ruled the that the practice of triple talaq among Muslims is "void", "illegal" and "unconstitutional".
A five-judge constitution bench struck down triple talaq or instant divorce by 3:2 majority. Chief Justice J S Khehar and justice S Abdul Nazeer held triple talaq to be a part of fundamental right to religion of the Muslims. However, Justice Kurian Joseph, R F nariman and U U Lalit termed the practice violated the fundamental right of the Muslim women.
CJI Khehar and Justice Nazeer odered a stay on the practice for six months to enable legislature bring a law banning this practice.
Related news