With political blessings, drugs rampant at music parties in Pernem!
Story: The |

Goan

|
21st August 2017, 03:05 Hrs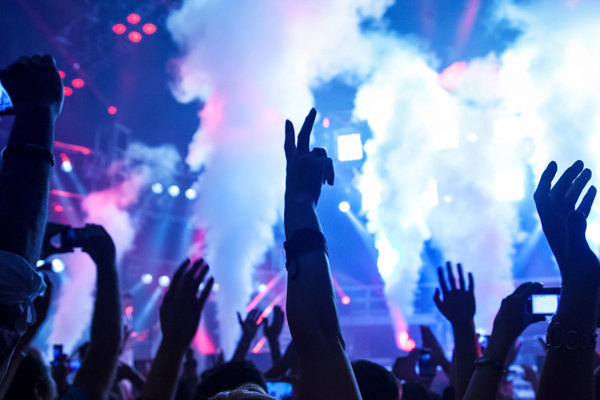 PERNEM: With two deaths of suspected drug overdose at Anjuna, concerns are being raised over the involvement of drugs at music parties in Pernem taluka.
While a retired police official has claimed that the use of drugs at music parties is an open secret and that, the police has details about those involved in the drugs trade, an RTI activist has gone ahead in alleging that money from the drugs trade was even used to defeat former chief minister Laxmikar Parsekar at the assembly elections.
Speaking to The Goan, a retired officer stated that music parties are being organised in Pernem taluka primarily to sell drugs.
"The main intention of these parties is to sell drugs, rather than for entertainment purposes," the officer said.
"Some local youth are engaged in the drugs trade and police have all relevant details of this, but cannot take action because of political backing to the party organizers. If the government genuinely wants to end the drug trade, the police must be given a free hand to tackle the drug pedlars," the officer added.
Uday Vaigankar, an RTI activist from Arambol, alleged that money from the drug trade was even used to defeat Parsekar in the last assembly elections.
"I had provided police some names involved in the drug trade, but instead of taking action against them, they accused me of being involved in the trade," said Vaigankar.
"We need to finish this drug trade and I have started a public awareness campaign in this regard. I will declare my plans shortly," Vaigankar added.
A party organiser in Pernem taluka admitted to The Goan on condition of anonymity that drugs are circulated in music parties.
"While it is not easy to find out exactly who is bringing drugs into the parties, it is quite sure that drugs are used in parties. Authorities do come for an inspection, but but once they are fixed, they never return to the venue," revealed the organiser.
When contacted, Pernem Police Inspector Uttam Raut Dessai dismissed allegations that the police was not taking any action against the drugs trade.
"No one has given me any complaint and I will take action if a complaint is made," said PI Dessai.
He said the Pernem police had registered 39 cases of drug abuse from 2008 till date.
"Of these cases, 29 pertained to foreign citizens while the remaining 10 were Indian citizens, which included two Goans. Some of them are in jail, while others are facing trial in court. We have appealed to people to come forward and give us names of those involved in the drug trade," said PI Dessai.
------------------------------------------------
GIVE POLICE 'A FREE HAND
TO TACKLE DRUG DEALERS'
* The main intention of these parties is to sell drugs, rather than for entertainment purposes, says a retired police officer
* Some local youth are engaged in the drugs trade, but police cannot take action because of political backing, he says
* According to him, if government genuinely wants to end the drug trade, the police must be given a free hand to tackle drug pedlars
* An RTI activist from Arambol, alleges that money from the drug trade was even used to defeat Parsekar in the last assembly elections
-------------------------------------------------------------
No one has given me any complaint and I will take action if a complaint is made
- Pernem PI Uttam Raut Dessai
Related news